Rackspace for VMware Cloud
Extend VMware to the Cloud with Fully Managed VMware Solutions
You don't need to walk away from VMware® to get the benefits of the cloud. Our portfolio of VMware solutions is one of the few that gives you access to customized hardware, plus your choice of management and control levels. Whichever solution you choose, you'll benefit from having our VMware Certified Professionals (VCPs) managing your underlying physical hardware, 24x7x365.
Deep Expertise
Our VCPs have built one of the world's largest vSphere® footprints. Let them help you architect, deploy and troubleshoot your environment, no matter how complex.
Choice and Flexibility
You've been running VMware for years. Our solutions give you the level of control you need. Get total access and control, or opt for a fully managed experience. It's your choice.
Predictable Performance
Enjoy consistent, reliable performance backed by industry-leading SLAs, including 100% Network and 100% Production Platform Uptime Guarantees.
Single-Tenant Security
Get the enhanced security of a customized single-tenant environment with fully dedicated network, compute and storage hardware.
Optimal Cost & Performance
At Rackspace, architecture design guidance is always included. Get a solution that best meets your needs and budget, with a wide range of compute, networking and storage options.
Professional Services
Migrating VMware workloads to the cloud isn't easy, but relying on our experts is. We've managed VMware at scale for 10+ years, helping thousands of customers small and large.
Ecommerce Applications
Our dedicated, single-tenant environment is ideal for ecommerce applications that process sensitive customer information.
Legacy Workloads
Don't let your legacy apps keep you out of the cloud. We can help you maximize your investments in legacy Oracle®, SAP® and Microsoft® technologies.
Disaster Recovery
Use Rackspace Server Virtualization to help create a cost-effective Disaster Recovery (DR) target for your most critical applications.
Capacity Expansion and Data Center Extension
Adding capacity to your existing data center is expensive. Save by extending VMware workloads from your data center to the cloud, with RackConnect® Global.
Data Center Consolidation
Businesses are getting out of the data center. We can help you consolidate wisely, while minimizing the impact to your business, using VMware SDDC.
Regulated Compliance
Don't face PCI and HIPAA compliance concerns alone. We've worked with thousands of e-commerce and healthcare businesses, helping to ease their compliance burden.
"[The Rackspace offering for VMware] solution has reduced our costs by roughly 40 percent, but it's also given us a lot of efficiency savings through the automation, the API, and access to VMware vSphere®, saving time for our engineers. This gives us the power, but also the agility to respond quickly. We can get new features out to market faster."
Duncan Ritchie
Chief Platform Officer, Xero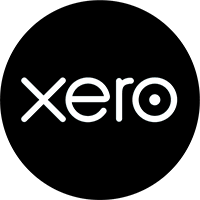 Rackspace is a 2015 VMware Partner Innovation Award Winner