Rackspace Application Services for Oracle ERP
Choosing the best applications to run critical aspects of your business — and then implementing and maintaining them — is no small undertaking. The consequences of an ill-advised decision can impact your business for years to come. Making the right choice should be based on many factors, including:
Application features and capabilities
Benefits of and problems solved by the application
Overall cost and return on your investment
Resource availability to ensure desired app performance
Maximizing your ROI can be challenging, especially if you lack the infrastructure and expertise required for your business to successfully implement and manage the application in-house. Applications are becoming more tightly integrated with other systems, requiring ever greater knowledge of how they interact. Meanwhile, getting your applications on the right cloud may involve a steep learning curve.
That's where our application expertise comes in. We'll not only host your Oracle® E-Business Suite applications, we'll also maximize your investment by managing your Enterprise Resource Planning (ERP) apps for you. As an Oracle Gold Partner, we have deep expertise managing Oracle services and technologies — and experience supporting over 200 Oracle customers in 30 countries.
Managed Infrastructure
We offer a variety of hosting options for your Oracle applications, so you can choose the solution that meets your business requirements for a scalable infrastructure:
Our managed hosting services include servers, operating systems, storage, backups, networking and security.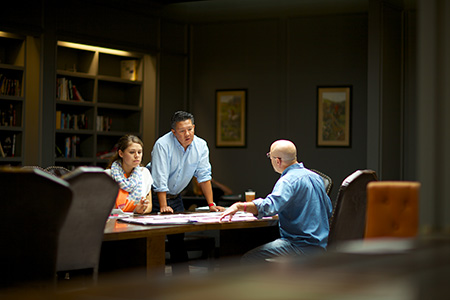 Managed Applications
Our expertise extends beyond infrastructure to the Oracle applications your business uses every day. Leverage our expertise to manage — and provide ongoing support for — your Oracle ERP applications.
We'll help you by:
Offering best practice guidance
Implementing and supporting features and functionality
Answering questions, troubleshooting and resolving issues
Adhering to stringent, industry-leading SLAs
Our managed application services for Oracle include functional support for business processes, customization, consulting and database administration.
Customized Solutions
Our certified experts can help you customize your Oracle solution by working with you to:
Create a strategic roadmap for implementation
Modify existing — or create new — custom objects
Optimize your solution for performance and availability
We're always available to share our expertise and assist your efforts in creating a best-fit solution for your business.
New Implementations
Our Oracle application experts can help you with everything from Oracle solution design and implementation to performance tuning and CEMLI analysis (for implementing custom extensions to Oracle applications).
Patches and Upgrades
Let us apply fixes and performance upgrades for your Oracle solution. We'll make sure everything continues to work as intended, enabling your IT team to focus on higher-value activities and more strategic initiatives.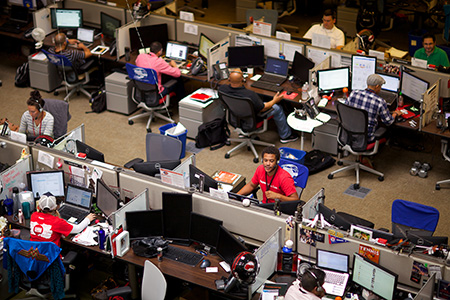 "Planning, risk analysis, coordination and execution of the project was flawless with no issues."
Arun Kumar
Oracle Applications Lead, Global Producer of Paints and Coatings
Oracle Expertise
As an Oracle Gold Partner, Partner of the Year and Titan Award winner, we are recognized for our deep expertise managing Oracle technologies and extensive experience supporting Oracle customers and end users around the world
24x7x365 Support
With Rackspace Fanatical Support® you receive around-the-clock assistance from a team of Oracle experts who take proactive steps to minimize issues and help resolve them quickly — available whenever you need us by phone, email or chat