Create a Seamless AWS Database Migration
AWS Database Migration and Management Services
Get a team of AWS database migration experts to help plan, build and run your AWS database migration. We'll work with you every step of the way, so you can maintain operations, minimize downtime and protect your data.
To help you get the most out of AWS, we can also work with you to create workload architecture assessments, assess database compatibility using the AWS Schema Conversion Tool, develop blueprints, configure security and identify strategies to accelerate deployments.
Optimize Database Performance with Managed Services
Maximizing Resources
Make the most of your resources and existing licenses by running Oracle, Microsoft SQL server or NOSQL databases on the AWS platform. Plus, we can manage these databases for you — including deployment, database maintenance, installs and patches, upgrades and data backup — and help you address your security and compliance requirements.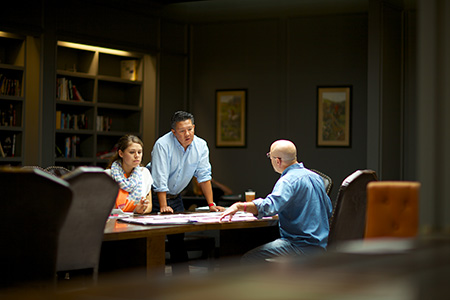 Cloud-Native Database Management
Quickly deploy cloud-native database services on a managed database platform, including:
Amazon Aurora
Amazon RDS including for PostgreSQL, MariaDB, Oracle and SQL Server
Amazon DynamoDB
Amazon Redshift
Amazon ElastiCache
Hosted Database Connectivity 
With Managed AWS Direct Connect services, you can connect dedicated hosted databases with the AWS cloud platform — allowing you to seamlessly integrate web and application tiers directly within the AWS cloud platform.
Utilizes redundant low-latency direct connect
Seamless integration in a hybrid configuration
High I/O solution performance
"I have seen our website speed improve significantly, and that has a real effect on the conversion rate that we get with our customers."
Ian Bristow
Head of Online