MANAGED SERVICES FOR SAP ERP
Managed Services for SAP ERP Applications
Inadequate infrastructure and a lack of in-house expertise to implement and manage SAP® Enterprise Resource Planning (ERP) applications is holding many businesses back. Applications are becoming more tightly integrated with other systems, requiring ever greater knowledge of how they interact.
That's why it's so important to choose the right ally to help. You need skilled professionals who can apply their expertise to help you implement and manage SAP ERP to maximize the return on your SAP investment.
At Rackspace, we're committed to your success. We'll not only host your SAP ERP applications, we'll also take a proactive approach to managing all aspects of them for you — from fully managed hosting to business process enhancement and end user training.
Our SAP-certified experts can provide the right level of assistance to fill any internal gaps in IT expertise, including:
On-demand support available 24x7x365
Collaborative support for fully managed end-to-end solutions
Standard and custom SAP ERP implementations (including S/4 HANA)
As an SAP Silver Partner, we have proven experience managing SAP services and technologies while supporting SAP customers globally. Tap our expertise to help turn your vision into reality.
Managed Infrastructure
We offer flexible hosting options for your SAP ERP applications, so you can choose the solution that meets your business requirements for a scalable infrastructure:
Our managed hosting services include servers, operating systems, storage, backups, networking and security.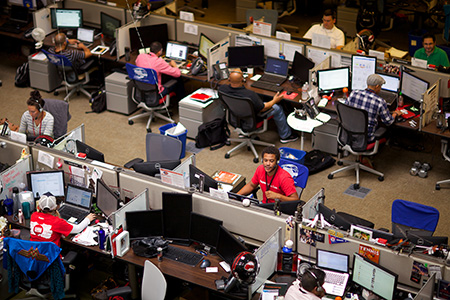 Managed Applications
Our expertise extends beyond infrastructure to the SAP applications your business uses every day. Leverage our expertise to manage — and provide on-going support for — your SAP ERP applications.
We'll help you by:
Offering best practice guidance
Implementing and supporting features and functionality
Answering questions, troubleshooting and resolving issues
Adhering to stringent, industry-leading SLAs
Our managed application services for SAP include functional support for business processes, customization, consulting and database administration.
Customized Solutions
Our certified experts can help you customize your SAP solution by working with you to:
Assess ways to optimize your solution
Create a strategic roadmap for implementation
Fulfill development requests to support improvements
We're always available to share our expertise and assist your efforts in creating a best-fit solution for your business.
 
New Implementations
Our SAP experts can help you with everything from SAP ERP solution design and implementation to performance tuning and analysis, including:
Operational support to ensure system availability
Help identifying opportunities to meet business objectives
On-going quality assurance to proactively identify potential problems
Patches and Upgrades
Let us apply fixes and performance upgrades for your SAP solution. We'll make sure everything continues to work as intended, enabling your IT team to focus on higher-value activities and more strategic initiatives.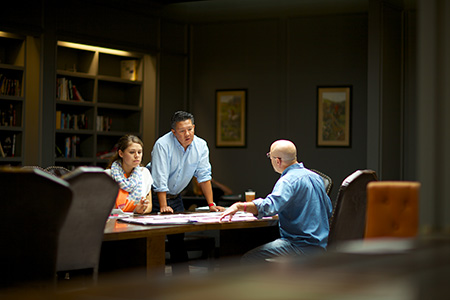 "Because of Fanatical Support, we knew we were partnering with a best-in-class company that shared our vision of getting it done."
Brian McManus
Senior Director of Technology - Under Armour
SAP Expertise
As an SAP Silver Partner, we are recognized for our deep expertise managing SAP services and technologies, and our extensive experience supporting SAP customers and end users around the world
24x7x365 Support
With Rackspace Fanatical Support® you receive around-the-clock assistance from a team of SAP experts who take proactive steps to minimize issues and help resolve them quickly — available whenever you need them by phone, email or chat