Cut Straight to the Tech Trends That Matter
Our top technologists are back to save you the trouble of filtering the hype from the here and now.
As we round out a year that has seen more disruption than most – even by tech's high standards – the Rackspace Technology™ Quarterly Trends Viewpoint returns to bring you the coronation of a new king and announce the passing of an old one.
Last quarter we looked at how technology trends from the 1990s had boomeranged back into the picture to drive IT transformation forward. This time around, we're crowning a new king: automation.
Specifically, we share why we expect Robotic Process Automation (RPA) to transform even the most stubborn legacy systems and processes in fairly short order. We also predict that cognitive automation in the shape of AIOps will soon transform entry-level tech roles and blow holes in leaders' staffing strategies.
Our attention then turns to one of the thorniest cybersecurity questions currently on the minds of so many. If the perimeter is dead, who and what can you trust when securing the enterprise network?
Tech has never been so fundamental to everyday operations for as many industries as it is today. This sweeping transformation will not be undone, giving rise to far-reaching consequences for technology leaders.
So download the e-book now to read our views on the issues that matter most today and their potential impacts on tomorrow.
Download the Ebook
Tech Trends - Automation is King
About the Authors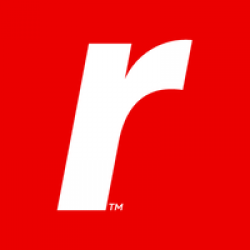 Rackspace Technology Staff - Solve
The Solve team is made up of a curator team, an editorial team and various technology experts as contributors. The curator team: Srini Koushik, CTO, Rackspace Technology Jeff DeVerter, Chief Technology Evangelist, Rackspace Technology The editorial team:  Gracie LePere, Program Manager Royce Stewart, Chief Designer  Simon Andolina, Design Tim Mann, Design Abi Watson, Design Debbie Talley, Production Manager  Chris Barlow, Editor  Tim Hennessey Jr., Writer Stuart Wade, Writer Karen Taylor, Writer Meagan Fleming, Social Media Specialist Daniel Gibson, Project Manager
Read more about Rackspace Technology Staff - Solve