Improving Sustainability in the Cloud
Learn about easy ways you can reduce company waste and boost efficiency and sustainability in the cloud now.
Few goals are as compelling as the goal to improve sustainability. If you think about it, the ability to address some of our time's more urgent environmental challenges is wider than the more visible efforts companies often make — such as remote work, recycling or energy-efficient office spaces.
Organizations using cloud technology can also drive more efficient innovation in response to our changing planet. By making a few targeted changes, you can quickly ramp up company-wide, responsible and proactive use of cloud technologies and improve the performance of your waste and sustainability processes.
It can be a delicate balancing act, but the goal is always to optimize your people and resources without overspend or overuse.
The cloud is a wonderful thing, but it also produces lots of unwanted digital waste. Here are some common examples of waste:
Servers running at night when no one is using them
Creating unnecessary backups of data that's not being accessed
Powering network equipment that's not being utilized
Cooling costs for idle servers
Another source of everyday energy waste is servers. Often servers get turned on and left running to provide always-on availability. But the reality is that dev or sandbox environments only need to be online when developers are using them.
At times, our dependence on common off-the-shelf software creates a need for servers and databases to run 24x7x365. The evolution of this practice would be to adopt serverless and other cloud native technologies first, rather than having to run an entire software stack. For many organizations, this is a ready opportunity to cut expenses. This doesn't mean you stop making backups, but you should be efficient in lower tiers such as dev and sandbox. Often companies should reconstruct those environments via infrastructure as code (IaC) and data scrubbed of personally identifiable information from production. To support all these models effectively, automation and IaC are heavily used.
The result can potentially mean abandoned workloads and excess costs associated with compute, storage and bandwidth — not to mention the energy and cost that goes into the keeping those services online with repeated nights of availability.
So, as cloud usage booms in your company, how can you better address increased risk, excessive energy consumption and the general sprawl that can bog down systems and consume resources unnecessarily?
Here's an excellent first step to consider as you move to raise organizational efficiencies and manage smarter in the cloud: Reduce the time resources are left running idle when teams are not using them. For an IT organization, it's an easy win to use your people more efficiently, reduce your energy usage, and better manage processes that could easily provide more cloud service.
With the right tweaks and planning, cloud technologies will let your company scale IT capacity to an even greater extent, enhancing your competitiveness both for the present and future.
Data in the Value Creation Process
About the Authors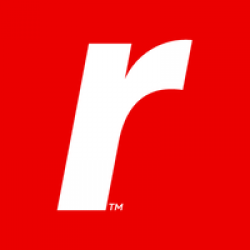 Rackspace Technology Staff - Solve
The Solve team is made up of a curator team, an editorial team and various technology experts as contributors. The curator team: Srini Koushik, CTO, Rackspace Technology Jeff DeVerter, Chief Technology Evangelist, Rackspace Technology The editorial team:  Gracie LePere, Program Manager Royce Stewart, Chief Designer  Simon Andolina, Design Tim Mann, Design Abi Watson, Design Debbie Talley, Production Manager  Chris Barlow, Editor  Tim Hennessey Jr., Writer Stuart Wade, Writer Karen Taylor, Writer Meagan Fleming, Social Media Specialist Daniel Gibson, Project Manager
Read more about Rackspace Technology Staff - Solve