Secure networks in the cloud
Use fully isolated, single-tenant Cloud Networks to connect your web site or application to a database, or to set up a site-to-site VPN. It's easy to manage through our Cloud Control Panel and powerful APIs.
Cloud Networks are software-defined, powered by the OpenStack® networking service, and offer complete control over your network topology, IP addressing (IPv4 or IPv6), and architecture.
INCLUDED

FREE
With your cloud account

Strengthen security
Get fully isolated, single-tenant Layer 2 networks designed to securely transfer sensitive information between Cloud Servers located in the same region.

Get flexibility and control
Control IP addressing (IPv4 or IPv6) and topology to create networks that suit your workload—for example, create one network between web and app servers, and another between app and database servers.

Enable high availability
Because multiple Cloud Servers can share the same IP address, you can use fast IP address failover to enable high availability without making a separate API call.
Everything we do is managed cloud. With managed cloud, our experts can run your cloud ops for you, or be there whenever you need help—you choose the level of service you want. Either way, you get 24x7x365 access to engineers who'll help you achieve the highest performance, security, cost efficiency, and scalability for your workloads.
Reference Architectures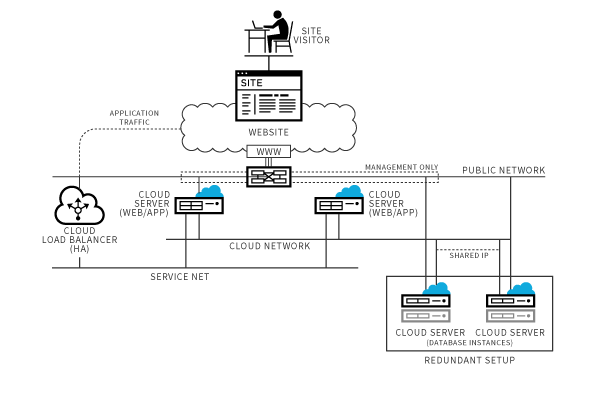 Configuration notes:
Cloud Networks connects your website or app to your database, both of which run on Cloud Servers
The Cloud Servers hosting your databases use shared IPs and a redundant, active/passive configuration
If one database server goes down, the other takes over the shared IP using gratuitous ARP (on the data plane) with no need for an API call
Cloud Load Balancers communicate with Cloud Servers hosting your web site or app over the Rackspace internal network (ServiceNet)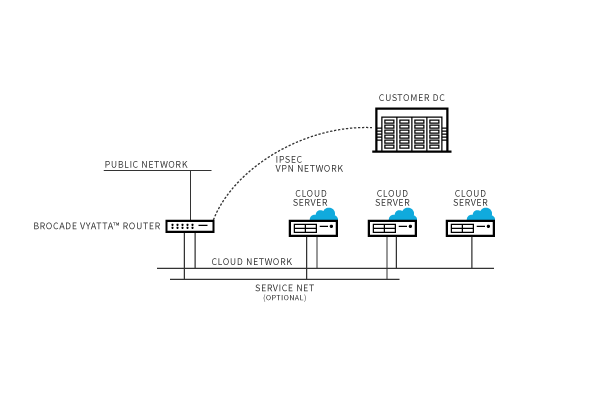 Configuration notes:
Help establish a secure, site-to-site virtual private network (VPN) connection between your data center and your Rackspace-hosted infrastructure
Extend your infrastructure to the cloud to take advantage of scalable compute
Connect to Cloud Networks from your data center via the Brocade Vyatta® vRouter using a L2TP/IPsec VPN
Optional internal network (ServiceNet) connection for accessing services like Cloud Backup
Cloud Networks are FREE with your cloud account.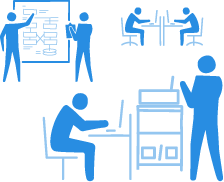 Developer Resources
Dig deeper into Cloud Servers with informative blog posts, technical info, and customer success stories.