Solve Problems Faster With Custom Infrastructure Monitoring
Globally distributed applications need more than just basic monitoring. They need a quick and powerful way to continuously monitor the entire infrastructure stack, and a customizable level of detail that pinpoints core issues for speedy resolution.
Rackspace Monitoring is an enterprise-grade solution that helps keep your applications up and running fast—all of the time. Remote monitoring tests connectivity from regional zones deployed throughout our global data centers, and agent-based monitoring gathers information from inside each resource—so you always receive the richest information possible.
Included
FREE
With every cloud account
Benefits of Cloud Monitoring
Real-Time Alerts
Low-latency architecture means you're always the first to know when your environment needs attention—through alerts or our mobile app.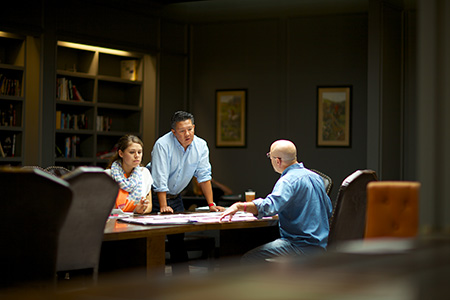 Always On
Redundant deployment across three data centers enables Rackspace Monitoring to continue processing events and sending notifications—even if there's an outage.
Flexible Configurations
Customize your data collection, threshold criteria, and notification alerts so that monitoring is tailored for your workload and your organization.
"Corporation Wiki would not be where it is today were it not for the ability to help scale, support, and maintain a high performance infrastructure from Rackspace."
Mike Prince
Founder, Corporation Wiki

Powerful Event Processing
Processes thousands of metrics a second, and executes alarm scripts as soon as there's a problem.
Comprehensive Visibility
Remote checks make sure your application is externally available, and local agents report system data from within.
Flexible Notifications
Decide who should be notified (and how) based on your organizational structure.
Simple Setup
Rackspace Monitoring is automatically configured when you sign up for Cloud Databases, Cloud Servers, or Dedicated Devices.