The Rise of Serverless and Emerging Compute Models
Data shows high levels of mainstream adoption and satisfaction.
More than 15 years into the cloud revolution, cloud-based technologies that were once viewed with cautious optimism by businesses have now reached widespread adoption. Compute continues to be an area of rapid development, and what was relevant even just a couple of years ago seemingly isn't relevant now. For organizations, adaptation requires liberating the technologist inside every developer by giving them the freedom to experiment with new tech and development patterns, like serverless and containers.
To gain perspective on compute's current and predicted future states, we conducted a global survey of 1,420 IT decision-makers earlier this year. We uncovered several trends, and if you're interested in diving deeper into this topic, we recommend downloading our 'What Is the Future of Compute?' report, created in association with Google Cloud. One notable trend from our study is the rise of emerging compute technologies and deployment models. For example, our survey indicated that 34% of IT leaders stated they are already running serverless models for an average of 39% of all of their compute resources.
Deciding how and where to run workloads
According to our survey data, when deciding how and where to run workloads, IT leaders are primarily concerned with the impacts to business growth (49%) and efficiency (44%). New compute technologies and models offer a range of benefits that allow IT leaders to achieve these desired outcomes, improving product development, testing and even the bottom line.
Software built on a serverless model only uses IT infrastructure for the milliseconds required to process a request, which reduces idle time to zero and operational burdens to a bare minimum. However, serverless represents an entirely new programming paradigm. Implementing it is usually only feasible when your team is coding a new application from scratch or rewriting an existing one.
By contrast, containers are the most convenient solution if you're refactoring or replatforming an application. This is a shorter step in the evolution to serverless while still providing technical and financial advantages. The leading container framework, Kubernetes, is also universally accepted across the three lead cloud platforms, making containers ideal for maintaining cross-cloud portability or hybrid portability — running the same applications on-premises as in the cloud. Cloud portability is often a key deciding point when evolving infrastructure into containers.
What's the vision for virtualization, containers and serverless?
Companies are currently making use of virtual machines (VMs), containers and serverless nearly equally — with respondents reporting that each computing model supports roughly one-third of their workloads.
The data suggests we are likely to see use of serverless models rising quickly in the coming years. Already, 34% of IT leaders are running serverless models, and 56% indicated that although they don't yet, they plan to in the future. Of those who are currently using serverless, the majority are engaging it for virtual assistants and chatbots (52%), IoT applications (45%), and autoscaling websites and APIs (44%).
Our survey indicated that companies are directing more attention to serverless. While it's not in widespread use yet, 56% of respondents indicated that while they don't run on serverless models yet, they plan to in the future. Only 10% of respondents said they have no plans to adopt serverless within their companies.
Serverless brings high rates of satisfaction
Emerging compute technologies and deployment models are quickly attaining mainstream adoption, with serverless rising up as a preferred model for accessing compute. As previously mentioned, 34% of IT leaders stated they are already running serverless models for an average of 39% of all of their compute. Also, companies that have adopted serverless are, on average, already heavily invested in this computing model — running 30% or more of their workloads on it — and report very high satisfaction from this investment.
A vast majority (75%) of respondents who are using serverless feel strongly that they are fully leveraging the benefits of serverless computing models. For those who don't intend to use serverless models, many say it's because they're content with their existing infrastructure (52%), but a significant portion are held back by the lack of internal skills required to implement serverless confidently (42%). As with any emerging technology, many IT leaders are also held back from moving to serverless due to security concerns (38%) and a lack of buy-in from their senior teams (34%).
The transition to modern IT infrastructure involves people and process transformation as much as technology transformation. Traditional IT infrastructure management relies heavily on manual point-and-click solutions. By contrast, managing containerized or serverless infrastructure is more like software engineering; IT teams use code to describe the end result they seek, and automated systems spin it up.
Companies still trying to migrate to the cloud by migrating their VMs should think twice. Committing to an inefficient model now will hold back progress in the future. Instead, these companies should look to containerization or a serverless model — even if it requires significant changes to their processes. The caveat to that would be those applications that will either be retired in just a few short years or commercially purchased applications that the users cannot rewrite. These types of applications can still benefit from the infrastructure upgrade with a cloud move – but not the evolved benefits of serverless.
Learn more about the future of compute
To learn more about IT infrastructure strategy, emerging technology, deployment models and more, download our white paper in association with Google Cloud: What Is the Future of Compute?
Global Report: What Is the Future of Compute?
About the Authors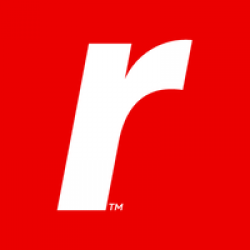 Rackspace Technology Staff - Solve
The Solve team is made up of a curator team, an editorial team and various technology experts as contributors. The curator team: Srini Koushik, CTO, Rackspace Technology Jeff DeVerter, Chief Technology Evangelist, Rackspace Technology The editorial team:  Gracie LePere, Program Manager Royce Stewart, Chief Designer  Simon Andolina, Design Tim Mann, Design Abi Watson, Design Debbie Talley, Production Manager  Chris Barlow, Editor  Tim Hennessey Jr., Writer Stuart Wade, Writer Karen Taylor, Writer Meagan Fleming, Social Media Specialist Daniel Gibson, Project Manager
Read more about Rackspace Technology Staff - Solve