AI and Machine Learning Are Here to Empower People — Not Replace Them
AWS experts explain how success in AI and machine learning permeates everything from tech efficiency to bettering humanity as a whole.
Data is everywhere — it has been for years. But many companies are only today discovering how it can bring great benefits to their efforts — and that AI and machine learning can boost such efforts immeasurably. But solving challenges in this space can be hard. Businesses therefore often turn to industry leaders, utilizing services and expertise that enable them to deliver business value as fast as possible.
AWS offers a broad, deep set of tools for businesses to efficiently and rapidly create impactful machine learning solutions. But it's expertise that can make the difference and put a company on the path to success. This human angle is a theme that runs throughout the latest episode of AI & U, where Mark McQuade is joined by two AI and machine learning experts from AWS who also happen to be the co-hosts of the acclaimed video series SageMaker Fridays: Manager and Senior Data Scientist Dr. Ségolène Dessertine-Panhard and Senior Principal Technical Evangelist Julien Simon.
They discuss how to get value from AI and machine learning by working backwards from customer business problems and being hands-on with real-world data. Throughout, Julien and Ségolène emphasize the human side of these technologies, outlining how they can move beyond more obvious use cases like fraud prevention and assist people working in fields like healthcare, education and wildlife conservation. "I'm really interested in those stories," says Julien, who says we must ask: "How do we take this new technology and make it simple and accessible to even non-specialist teams? How do we help those teams leverage that tech to change the world?"
Tune in to hear about:
Ways in which AWS introduces people to AI and machine learning — and then helps them succeed
How to approach AI and machine learning projects, going beyond tutorials and then running code on your own data to discover what's a good fit
How AI and machine learning enable vital operations that wouldn't be possible when using humans alone
Why AWS aims to build services that get into people's hands as soon as possible — and then rapidly iterates on them
How the thinking behind SageMaker Fridays encourages smart thinking, greater interactivity and stronger learning
On SageMaker Fridays, Ségolène explains the show "helps customers and people with little experience in machine learning understand how SageMaker works." Offering advice that seems applicable to others within the industry, she adds: "It's 100% a demo show. During each episode, we cover understanding the problem and use case — and the data and algorithm we use." Julien explains the live element is vital: "People need guidance and we start from real-life use cases. We code until hours before the show, almost in real-time, so there's a sense of urgency. It's a good exercise, because if we can get it done in a couple of days, we feel confident that customers can do the same."
Elsewhere, Ségolène provides key advice for anyone who wants to break into the career path of AI and machine learning: "Create some baseline with a simple data set and a simple machine learning model, so you can see what's happened and understand how it's worked. And next time, you add complexity. But my first piece of advice is starting simple — and then you can add complexity without problems."
And Julien expands on the human benefits AI and machine learning can bring: "It doesn't mean robots and replacing humans — it's just another tool to speed up technical procedures, improve living standards and help people make decisions." He says his parents were medical doctors and recalls during his childhood how much time they'd spend with patients — but also how drudge work stole time they'd have better spent on more important aspects of their roles: "You can say the same for teachers and other professionals faced with tasks that are necessary but low value. If AI and machine learning can automate all those things, help us be more efficient and spend time on high-value tasks, I'm all for it."
The AI Aesthetic: Building Beautiful Data Apps
About the Authors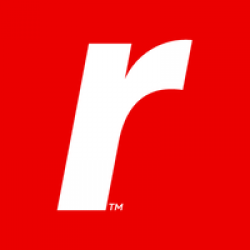 Rackspace Technology Staff - Solve
The Solve team is made up of a curator team, an editorial team and various technology experts as contributors. The curator team: Srini Koushik, CTO, Rackspace Technology Jeff DeVerter, Chief Technology Evangelist, Rackspace Technology The editorial team:  Gracie LePere, Program Manager Royce Stewart, Chief Designer  Simon Andolina, Design Tim Mann, Design Abi Watson, Design Debbie Talley, Production Manager  Chris Barlow, Editor  Tim Hennessey Jr., Writer Stuart Wade, Writer Karen Taylor, Writer Meagan Fleming, Social Media Specialist Daniel Gibson, Project Manager
Read more about Rackspace Technology Staff - Solve