The AI Aesthetic: Building Beautiful Data Apps
The frontend often takes a backseat in the machine learning lifecycle. That's why you need help to bring apps to life.
If you've trained a machine learning model to perform some fantastic data analysis, you're going to want to show off your results. But to do this you need knowledge of the frontend and that's not always a strong point for the data scientists or data engineers who are typically building machine learning models. That's why the frontend application often takes a backseat in the machine learning or data analysis lifecycle.
There is now a solution to that problem. Streamlit allows you to turn data scripts into shareable web apps in minutes. It's open sourced and no frontend or web development skills are required.
On the latest episode of AI & U, Mark McQuade chats with Johannes Rieke, Product Engineer at Streamlit. Before joining Streamlit, Johannes built a great app called traingenerator, which is a web app to generate template code for machine learning. He built traingenerator for fun and the app was such a hit in the community that it got the attention of the folks over at Streamlit, who then hired him on as their first Product Engineer.
Tune in to hear about:
Current trends in machine learning
The community simplifying AI and machine learning
Streamlit and machine learning use cases
Advice for getting into AI
Mark McQuade comments on the startups that are shaping the future of AI. "That's something we like to highlight on this show. Simplifying AI and machine learning. There are some factions of AI that require a lot of academic knowledge, but at the same time, there are a lot of tools out there where you don't need to know all that stuff. People are building these all the time. Hugging Face is a great example. It provides you with pre-trained models for any kind of transformer NLP task you need to do. So a lot of companies are really simplifying and demystifying AI."
Johannes gives advice to any individuals who are trying to carve out a career in AI. "I would say don't be afraid of the newest technology and the latest stuff. When I started machine learning, I was a bit afraid of the latest research papers and models. I was always like, 'That's going to be super complicated' and, 'How should I implement all of this?' But I think it's actually good to tackle these new things because you can learn a lot from them. Especially today, all the latest tools enable newcomers to build stuff very quickly."
Enabling the Computer Vision Revolution
About the Authors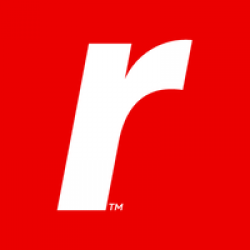 Rackspace Technology Staff - Solve
The Solve team is made up of a curator team, an editorial team and various technology experts as contributors. The curator team: Srini Koushik, CTO, Rackspace Technology Jeff DeVerter, Chief Technology Evangelist, Rackspace Technology The editorial team:  Gracie LePere, Program Manager Royce Stewart, Chief Designer  Simon Andolina, Design Tim Mann, Design Abi Watson, Design Debbie Talley, Production Manager  Chris Barlow, Editor  Tim Hennessey Jr., Writer Stuart Wade, Writer Karen Taylor, Writer Meagan Fleming, Social Media Specialist Daniel Gibson, Project Manager
Read more about Rackspace Technology Staff - Solve