How Core Values Empower This Grace-Led Tech Company
What happens when a CEO uses a faith-based approach to shape the vision, mission and core values of his tech organization?
When talking about technology organizations, faith rarely gets mentioned. But at PCA Technology Solutions, it informs everything from the core values to the culture. Ted Clouser, CEO of PCA Technology Solutions uses his belief in God to lead with purpose as he looks to inspire those around him.
In the latest episode of Cloud Talk, podcast host and Chief Technology Evangelist, Jeff DeVerter is joined by Ted for a lively discussion that covers:
• How to move from a place of fear to using faith to guide leadership
• How to lead with purpose
• What a leader can do to help create a life-work balance to "win the day"
• Why developing a clear vision, mission and values helps drive organizational growth
• How a faith-based approach can develop an inclusive culture by caring for the individual
Ted begins by sharing how he overcame depression. "The best way to get out of this hole was to take it day-by-day. I came up with the slogan, 'Go win the day'. It was self-healing.
"I was thinking about things weeks and even years into the future and it crippled me. By moving to a daily thought process, everything changed." The slogan went on the inspire Ted's inspirational interview series on LinkedIn Live, "Win the Minute, Win the Day."
Ted shares how he had to develop his approach to leadership. "I learned that for our organization to keep moving, I needed to be the vision caster. But I was worried about the intricacies, instead of just taking a direction.
"We put time and energy into developing the vision, mission and core values. And what I didn't recognize was how transformative that would be. One of the things that I learned the hard way was that I had built an organization that was centered around what Ted said. You can't grow past a certain point when that's the way you're running things."
The seven core values make up the acronym GREAT IT as Ted shares, "G is the golden rule, a biblical principle that talks about treating others as we would want to be treated." The remaining letters present R for relationships, E for excellence, A for accountability, T for teamwork, I for Intelligence and T for trust.
Faith is at the core of the organization as Ted says, "You don't have to be a Christian to work here, but you do have to recognize that I am prayerfully considering every decision that we make.
"We have to balance grace, truth and love. Everybody here knows they're going to get grace. But we can't give continuous grace on things that we're not making progress on. Because, just as Jesus showed us, there are expectations and guidelines to follow."
Ted describes how he both looks to "win the day" and strengthen the core value of relationships. "I implemented a no-phone zone from 5:30 p.m. to 8:15 p.m. My wife helped me recognize that in those 2 hours and 45 minutes, I can make the most progress in my relationships with my kids."
On the subject of technology and the future, Ted concludes by saying: "I get excited to see technology do things that you think are impossible — like watching things on your watch is now real. Here we are talking to each other around the world and these things didn't exist 20 and 30 years ago."
About the Authors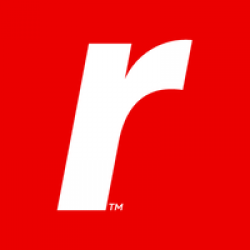 Rackspace Technology Staff - Solve
The Solve team is made up of a curator team, an editorial team and various technology experts as contributors. The curator team: Srini Koushik, CTO, Rackspace Technology Jeff DeVerter, Chief Technology Evangelist, Rackspace Technology The editorial team:  Gracie LePere, Program Manager Royce Stewart, Chief Designer  Simon Andolina, Design Tim Mann, Design Abi Watson, Design Debbie Talley, Production Manager  Chris Barlow, Editor  Tim Hennessey Jr., Writer Stuart Wade, Writer Karen Taylor, Writer Meagan Fleming, Social Media Specialist Daniel Gibson, Project Manager
Read more about Rackspace Technology Staff - Solve