FinOps Can Help Control Costs and Drive Private Cloud Success
FinOps practices can help you in the decision to choose and migrate to a modern private cloud by providing a financial framework to assess the viability and value of the cloud investment.
Before transitioning to a private cloud, you must understand your financial and operational situation. Financial operations, or FinOps, are the activities used to manage money, track revenue and expenses, and create reports to understand the financial health of a business.
FinOps is the practice of serving stakeholders through rigorous financial analysis and operational optimization to ensure financial success. Effective FinOps can help you make informed decisions about the journey to the private cloud, allowing you to gain cost control, scalability and sustainability.
Start by evaluating your current financial and operational footprint, including workload inventory, to determine if a private cloud move is the right fit for your organization. Ultimately, the plan must be carefully thought out and tailored to fit your individual needs.
Essential elements for inclusion in your plan
Cost analysis: Through the adoption of FInOps practices, you can analyze costs and identify cost optimization opportunities to determine whether a private cloud is the most cost-effective option for your business. Consider cloud infrastructure, application and data migration, and operational costs
Run a workload inventory to determine your scope when deciding to switch to a private cloud. Migrating to the private cloud is like spring-cleaning in that it can help you gain control over cost and scalability, and by getting rid of unnecessary things, you can save both cost and time.
Cost optimization: FinOps can help you optimize costs after the data and applications have been moved to a modern private cloud. These methods include setting up cost allocation tags, optimizing resource utilization, and tracking your expenses to ensure the most value from your cloud investment.
Financial governance: Use FinOps practices to create financial governance procedures such as creating budgets, setting spending limits and assigning cost accountability. This helps ensure that money spent aligns with your business and financial goals.
Vendor selection: By evaluating features and functionality, pricing, and billing practices, you can select the right cloud vendor and adopt FinOps practices to avoid unexpected costs and get the best value for your investment.
Consider SDDC solutions
Compared to a few years ago, there are more options for customers who don't want to make a wholesale move to public cloud. Rackspace SDDC solutions, for example, allow organizations to run their software and workloads in private cloud without the pain and cost of maintaining physical infrastructure.
Making cost-effective decisions
The current economic climate often requires a bigger budget for a full application or workload transformation. FinOps, however, can help companies reduce investments in data center renewal by understanding the cost of what they are doing currently to make informed decisions during the spring-cleaning process.
In cases with abundant legacy code, a lack of source code, or staff shortages, application-level transformation can be nearly impossible. However, infrastructure-level transformation is available and much more cost-effective.
Some businesses decide to move to the cloud without considering the cost or logic. To make informed decisions about the private cloud journey, it's critical to understand the costs and requirements.
FinOps practices and modeling can help customers choose the right private cloud. With the right cost optimization and cost management, customers can gain control of cost and scalability while reducing technical debt. FinOps can help a potential user identify cost drivers and challenges and make informed decisions when selecting the right provider.
To make informed decisions, you need to understand costs and where you stand today. It's like building a house; you need to know the type and size of the house before you decide what the foundation will look like. Control and choice are also important too, especially when it comes to scalability.
In addition, this shift can be used to reduce outdated or inefficient technology and carbon emissions when sustainability is a priority. FinOps and sustainability go hand in glove.
FinOps can help you get the most out of a private cloud transition
Every client's journey will be different and the right fit will depend on their unique needs. Businesses need to assess the scope of their transformation, the cost and the long-term benefits. The journey to the private cloud is essential, but it must be carefully planned and well-thought-out to achieve the desired results. When done correctly, it can lead to better cost control, scalability, sustainability, and overall success.
Take control of your transformation journey today by engaging a Rackspace Technology expert to help you plan your private cloud journey. With the right approach to optimization and great cost management, you can gain control of costs and scalability while reducing technical debt and meeting sustainability goals.
Start your private cloud journey and take the first step to success today.
About the Authors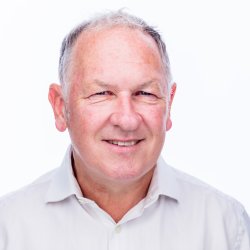 Chief Technical Officer, EMEA​
Simon Bennett​
As Rackspace Technology™ Chief Technical Officer for Europe, Middle East and Africa (EMEA) regions, Simon's goal is to deliver end value to customers with world-class multicloud solutions and services. He is focused on inspiring and supporting technical leaders to find best-fit solutions, combining a perfect blend of services and capabilities from the Rackspace Technology™ and partner portfolio. Simon enjoys working with customers at all levels to understand their challenges and opportunities to help them to succeed.  ​ Simon's extensive experience has been gained from working across a broad spectrum of customers in different industries. Before joining Rackspace Technology, he worked at IBM for over 20 years in leadership roles. In his most recent position, he provided technical pre-sales and detailed solution support for strategic deals within technology services. 
Read more about Simon Bennett​
VP - Evangelist and Senior Architect
Ben Blanquera
Ben is VP-Evangelist and Senior Architect with Rackspace Technology. He works with enterprises, architecting solutions to enable them to drive business outcomes through thriving in a multicloud world.    He is a 35-year veteran in multiple industries including health care, manufacturing, and technology consulting. Prior to Rackspace, Ben was with Covail, a leading-edge provider of AI/ML and cybersecurity services to Fortune 1000 clients. At Covail, Ben was VP of Delivery and transitioned to VP of Revenue and Client Success.  A recognized technology leader, Ben was named a Premier 100 leader by Computerworld. Outside of work, he loves to travel, ride his bike, and spend time with his wife and four daughters. He is an active organizer in the tech community and curates the Central Ohio CIO forum (150+ CIOs) and founded Techlife Columbus. Ben also serves on the Pitch Advisory Board for South by Southwest and the Editorial Board for CDO Magazine.
Read more about Ben Blanquera