The Evolution of Retail: Cloud is Everywhere
Augmented reality, IoT and edge technology are transforming the shopping experience — both online and in-store.
The global pandemic accelerated digital transformation for retailers, but Ulta Beauty®, a cosmetics and fragrance brand, was already ahead of the curve. With its mantra of "cloud everywhere," Ulta Beauty was already employing edge computing, with data captured and processed in-store, helping them to deliver new services.
We invited Jeff Whittemore, VP of Infrastructure and Operations at Ulta Beauty®, to chat with technology evangelist and Cloud Talk podcast host Jeff DeVerter, to share how cloud capabilities are being leveraged online and in-store to create a unique shopping experience.
Tune in to hear the following:
How cloud and edge computing can help deliver a market-differentiating retail experience
How an inclusive digital experience was created using augmented reality
The importance of using training and technology to create an in-store experience that delights guests
The reinvention of the supply chain to provide omni-fulfillment in response to the pandemic
Why a strategic framework and core values drive business decisions points
"We have a saying in retail: That COVID-19 caused us not to meet the guest where we wanted to, but to meet the guest where they are," said Whittemore. There are no customers — only guests who are invited to this premium beauty destination which stocks thousands of beauty products.
To continue creating a superior customer experience that was also inclusive, Ulta Beauty leveraged augmented reality. Whittemore explained, "We sent an army of people to our stores, with different skin types, backgrounds and complexions to digitally calibrate products. So, everybody has an equal experience in interacting with the augmented reality of the app. It was a major engagement point during the pandemic, meeting guests where they want to be."
With everything going online, the next challenge was mimicking the Amazon delivery model of a click-and-quick delivery. Whittemore shared, "Our order management system had matured and provided flexibility. We didn't wiggle our nose and snap our fingers and have it overnight. But we were in a much better position to lean in and get that last inch."
Technology was empowering the company to do more thanks to cloud capabilities. Cloud is at the center of the vision. "If you adopt a cloud-like structure within the four walls of the store, then you can bring in all kinds of capabilities, including a caching engine, without the lifecycle expense of maintenance," said Whittemore.
Edge technology is a key aspect for retail success as Whittemore described: "I think all retail and digital data-enabled enterprises will leverage IoT type devices to make decisions on how they interact with their guests in store. If those decisions aren't made very close to the source, they may be tone-deaf.
"Our guest may end up three doors down getting her shoes instead of beauty products by the time we finally send a message that's relevant to her."
However, it is not only cloud technology that is important but also the company culture that enables businesses to be market leaders. "Any one of our competitors could go buy tech or find their way to the technical solutions. But I would challenge them to find and develop the culture, collaboration and positive vibe that's at Ulta Beauty," explained Whittemore.
What's the next thrilling thing in terms of technology? Using AI for one-on-one conversations with a guest is one thing, and automation for associates is another. Whittemore said, "Automation can be an enabler. I want to leverage automation to get good value out of the talent at Ulta Beauty to drive engagements and do things that excite them to drive their careers. I want to get the talent out of maintenance mode drudgery and into the innovation scale of participation in the company."
Customer Expectations Are Soaring. Retailers Need an Edge.
About the Authors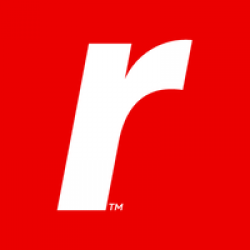 Rackspace Technology Staff - Solve
The Solve team is made up of a curator team, an editorial team and various technology experts as contributors. The curator team: Srini Koushik, CTO, Rackspace Technology Jeff DeVerter, Chief Technology Evangelist, Rackspace Technology The editorial team:  Gracie LePere, Program Manager Royce Stewart, Chief Designer  Simon Andolina, Design Tim Mann, Design Abi Watson, Design Debbie Talley, Production Manager  Chris Barlow, Editor  Tim Hennessey Jr., Writer Stuart Wade, Writer Karen Taylor, Writer Meagan Fleming, Social Media Specialist Daniel Gibson, Project Manager
Read more about Rackspace Technology Staff - Solve