Technology is easy. Managing culture, people and processes is another story.
When it comes to innovation, you need small, highly functional groups working together to solve your organization's big issues.
Gone are the days when only the "tech people" were involved in technology. Today over 60% of technology purchasing decisions now sit outside the IT department. Teams from human resources to marketing are procuring their own technology to perform critical functions without waiting for the tech team to give them the green light.
As these changes have taken root, IT's role has expanded from just keeping hardware and software systems running to solving major business problems through innovation. Their role has shifted into one of leadership, where they're now both advisors and facilitators for non-IT stakeholders.
In our ongoing series of podcasts on the topic of changes within technology, we invited Simon Bennett, CTO – EMEA at Rackspace Technology™. He joined Cloud Talk host and technology evangelist Jeff DeVerter to discuss the big changes in technology that are upending traditional ways.
Tune in to hear about the following:
The shifts in technology since the 90s that led up to today's new IT culture
How changes in cloud services provisioning opened windows of opportunity for tech innovation
Business insights that support a more innovative, collaborative IT structure
The combination of skills and knowledge that are imperative to leveraging today's new IT world
How elastic IT services support the new direction of IT resources and innovation
"As a result of the rapidly changing evolution of tech, the technology itself is now the easy part. What's hard is managing the culture, people and processes," said Simon. "If a company doesn't make the shift internally, if they don't consume this new technology — and consume it in a way that's agile day-to-day, moment-by-moment — they will get left behind, if they aren't already."
He offered words of wisdom to IT leaders who have just begun the journey or haven't yet started down the path to innovation. "The first is not to rush into it with your eyes closed," he advised. "Go in with your eyes open. Don't rush into a digital transformation. You have to do the groundwork first. It's like building a house. You need the right foundation. Too often, companies start trying to innovate without a solid foundation."
Along with open eyes, tech leaders also need open ears. They need to be alert to innovative ideas coming from different department. Simon explained, "Listen to everyone, from business to IT, because someone in your organization may have the next great idea. If you close them off, you could miss an opportunity that has the potential to double the size of your company or grow your revenue enormously."
About the Authors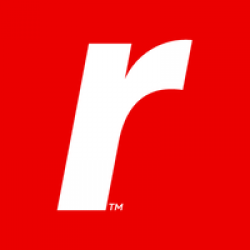 Rackspace Technology Staff - Solve
The Solve team is made up of a curator team, an editorial team and various technology experts as contributors. The curator team: Srini Koushik, CTO, Rackspace Technology Jeff DeVerter, Chief Technology Evangelist, Rackspace Technology The editorial team:  Gracie LePere, Program Manager Royce Stewart, Chief Designer  Simon Andolina, Design Tim Mann, Design Abi Watson, Design Debbie Talley, Production Manager  Chris Barlow, Editor  Tim Hennessey Jr., Writer Stuart Wade, Writer Karen Taylor, Writer Meagan Fleming, Social Media Specialist Daniel Gibson, Project Manager
Read more about Rackspace Technology Staff - Solve