The Tech Industry Must Learn Lessons from Its Past
The technology industry always has an eye on the future — but getting there requires building on and learning from its past.
The technology industry often talks about innovation and driving toward the future. However, it's equally important to build on the lessons of the past and to leverage the knowledge of industry veterans with a wealth of experience.
One such figure is Scott Strickland. Currently EVP & Chief Information Officer at Wyndham Hotels & Resorts, Strickland's career stretches back to 1991 and includes time at Accenture, IBM, Black+Decker, Nissan and D&M Holdings.
A common thread throughout these engagements is Strickland's ability to wrap technology around a business and those individuals producing services and building products. His main aim: finding ways to do things faster, more affordably and in a manner that makes people's lives better.
In the old days, Strickland said success required you to get "behind the desk" or "out onto the factory floor" to properly understand how things worked. In the cloud, IT can be divorced from the process, but Strickland maintains immersion remains key: "You can't innovate unless you understand what really goes on in a business. So go and see!"
In the latest episode of the Cloud Talk podcast, Strickland joins Rackspace Technology Chief Technology Evangelist Jeff DeVerter for a discussion that reveals more key lessons learned during a 30-year career, including:
Why technology evolving so quickly means change management is more important than ever
How businesses fail when they don't adapt and instead continue to do things the old way — on new systems
How partnerships enable corporations to move at speed when urgent infrastructure changes arise
How inventive data utilization can foster innovative products that resonate with user demands
How growing a culture of innovation and taking chances keeps your company competitive
Strickland also outlines his belief in cultures that put systems first — companies keen to innovate on and invest in technology to best position them for the future. When he arrived at Wyndham Hotel Group, the company was going through a digital transformation. "It needed someone to scale that vision and lead the team," said Strickland. This resulted in a period of consolidation, which unlocked innovation — because said innovation didn't need to happen across disparate platforms and systems.
This thinking has benefited the company during the pandemic. "We continued to invest in IT — but changed what we were investing in," said Strickland, pointing to wise spending in areas that would make a difference in these tough times: mobile apps; contactless payments; digital checklists for housekeepers. And through utilizing the cloud, his team "don't have to worry about the tech." Instead, they "have good people for that" — a boon, since "that's not our differentiator — ours is what we do with that tech."
For those in a company reluctant to invest similarly, there are ways to bring leadership around to seeing technology as more than a cost center. "It's about trust. Do what you say you're going to do. Start with small wins and build on them," said Strickland. "As you demonstrate capability, you earn that trust with the business. When people start coming to you as a trusted advisor, asking for your participation and engagement early on, that's victory."
About the Authors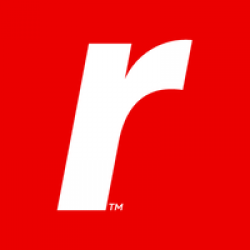 Rackspace Technology Staff - Solve
The Solve team is made up of a curator team, an editorial team and various technology experts as contributors. The curator team: Srini Koushik, CTO, Rackspace Technology Jeff DeVerter, Chief Technology Evangelist, Rackspace Technology The editorial team:  Gracie LePere, Program Manager Royce Stewart, Chief Designer  Simon Andolina, Design Tim Mann, Design Abi Watson, Design Debbie Talley, Production Manager  Chris Barlow, Editor  Tim Hennessey Jr., Writer Stuart Wade, Writer Karen Taylor, Writer Meagan Fleming, Social Media Specialist Daniel Gibson, Project Manager
Read more about Rackspace Technology Staff - Solve