The Founder's Dilemma
When your company is a success, should you give up control so it can grow?
You're sitting there with paperwork in your hands. The company you founded is a success, needs big investment to keep growing and has attracted private equity. But that means what you created will no longer be yours alone. You now have a choice to make: do you sell?
This was the situation cloud-native pioneer and Cloudreach founder Pontus Noren found himself in, after a journey that began as a childhood fascination with computing that subsequently transformed into recognizing and leveraging the cloud revolution. "When you look around retail and services companies, those organizations never start with the ambition of building a data center," said Noren. "Applications and business logic… All that functionality is core to your business — but the underlying stuff never was. So we started thinking the cloud was the answer."
From the late 2000s, Cloudreach swiftly grew to a team of 250 staff and an $80m annualized run rate. In the latest episode of the Cloud Talk podcast, Noren joins Rackspace CTO Jeff DeVerter to discuss his path to success, the many trials along the way, and what went through his mind when faced with the tough choice of whether to "hand over the decision-making to other people," for something he created from scratch".
In 30 minutes, the pair discuss:
How to spot and take advantage of opportunities within the fast-moving world of technology
When to abandon or double down on a particular technology — and when to spin out or sell a business
Why how you respond to problems marks you out as a good or a bad supplier and partner
What it's like to go from driving a company to offering advice from the sidelines
How making mistakes is part of the complete experience of being an entrepreneur
The joy of directing passion from industry experience into helping new start-ups succeed
If there's one lesson Noren wants others to live by, based on his experience in technology and the cloud, it's that big changes bring opportunity and are something to embrace rather than shy away from. "You hear that old sports adage of 'never change a winning team' — and that can apply to business too," he said. "But when the chips are down, change has to go on the agenda — a new position, a new way of thinking, a new way of working. And cloud really is a fundamental change."
About the Authors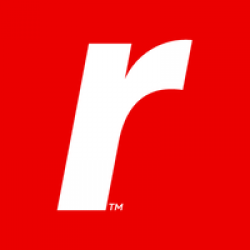 Rackspace Technology Staff - Solve
The Solve team is made up of a curator team, an editorial team and various technology experts as contributors. The curator team: Srini Koushik, CTO, Rackspace Technology Jeff DeVerter, Chief Technology Evangelist, Rackspace Technology The editorial team:  Gracie LePere, Program Manager Royce Stewart, Chief Designer  Simon Andolina, Design Tim Mann, Design Abi Watson, Design Debbie Talley, Production Manager  Chris Barlow, Editor  Tim Hennessey Jr., Writer Stuart Wade, Writer Karen Taylor, Writer Meagan Fleming, Social Media Specialist Daniel Gibson, Project Manager
Read more about Rackspace Technology Staff - Solve