Best Practices for Adopting AI and Machine Learning
AI and machine learning aren't just for large companies anymore. Here's how any company of any size can get started using the leading-edge technologies.
Artificial intelligence and machine learning were born in the 1950s, but only started to make a real impact in the mainstream business world over the past decade. Applied correctly, the two technologies are making humans more efficient and businesses faster and more profitable.
But not every company has embraced these leading-edge capabilities.
The broadest study to date on AI and machine learning adoption, conducted by the U.S. Census Bureau, found that adoption is heavily skewed toward large companies with more than 250 employees, compared to organizations with fewer than 10 employees — 24.8% versus 7.7%.
Today the AI and machine learning marketplace has advanced in ways that make it possible for companies of all sizes to adopt the capabilities — from pre-configured models to ready-made datasets to multiple data storage options. On the latest episode of AI & U, Miriya Molina, Professional Services Delivery Architect at Rackspace Technology®, chats with Khobaib Zaamout, Ph.D., Data Science Architect at Onica by Rackspace Technology, about how any company of any size can get started with AI and machine learning.
Tune in to hear about:
How AI and machine learning help businesses improve processes
How to implement the two technologies into a business operation
Real-world AI and machine learning use case examples
Best practices for data ingestion and storage
"We've reached the point where almost any business can implement an AI or machine learning solution to help them save time and increase profits," said Molina. "But how should companies get started?" 
"The best place to start," said Zaamout, "is to ask yourself what problem you are trying to solve. Then look at your existing decision-making processes and gather all the data needed to meet that objective. Once that step is accomplished, then you can think about how to automate your current processes using AI and machine learning."
Machine learning is particularly valuable in situations that are not deterministic, explained Zaamout. "For example, if I need to take aspirin for a headache, there is already a prescribed dosage recommendation from the manufacturer. But if you are a farmer and there are multiple variables impacting your crop yield, such as sunshine, water and fertilizer, a machine learning model could help determine the ideal conditions for achieving optimum output."  
Organizations that are just getting started in AI and machine learning can leverage today's ready-made tools to speed up the adoption process. "There are already many pretrained models available, for example," said Zaamout. "An organization can choose the best one for their objectives, make a few tweaks, and be up and running within four to six weeks."
The capabilities in AI and machine learning continue to expand, noted Zaamout. "It's a rapidly growing field and we expect to see many breakthroughs in the coming years."
Giving Children the Gift of Lighter, Faster Bionic Arms
About the Authors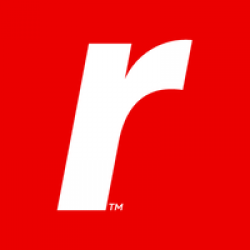 Rackspace Technology Staff - Solve
The Solve team is made up of a curator team, an editorial team and various technology experts as contributors. The curator team: Srini Koushik, CTO, Rackspace Technology Jeff DeVerter, Chief Technology Evangelist, Rackspace Technology The editorial team:  Gracie LePere, Program Manager Royce Stewart, Chief Designer  Simon Andolina, Design Tim Mann, Design Abi Watson, Design Debbie Talley, Production Manager  Chris Barlow, Editor  Tim Hennessey Jr., Writer Stuart Wade, Writer Karen Taylor, Writer Meagan Fleming, Social Media Specialist Daniel Gibson, Project Manager
Read more about Rackspace Technology Staff - Solve