Assessing the value of edge computing
Evaluating edge computing and its use cases. Is your organization ready for edge?
Edge computing adoption is rising worldwide, with businesses looking to generate insights and make informed decisions in real time. As this technology emerges, you may be exploring edge computing and assessing its value for your organization. Although a program with edge deployments is complex, it can deliver enormous business value.
What are the benefits of edge computing?
Improved scalability
Integrating edge computing into your IT means business users gain an alternative to expensive, centralized, and more traditional data center offerings. And it brings expanded computing capacity through a combination of IoT devices and edge data centers — helping you to make necessary changes for whatever challenges you face. In addition, processing data to draw informed conclusions is critical to growth — and this reduces cost and increases revenue.
Reduced latency
At the edge, performance increases significantly as information collected no longer requires potentially slow and often costly transfer of data back to central IT domains. Data transfer is not just about long distances; overall performance depends on the design and quality of last-mile connectivity. Edge computing reduces overall latency by processing the raw data collected at its source instead of transferring it to central processing centers.
Security compliance
Edge computing can offer comprehensive processing capabilities, including storage, application, and physical hosting. This distributed arrangement can help limit the impact of outages due to denial of service (DDoS), external attacks and power outages in rare cases. However, with edge or IoT, there's often a concern that these devices could be used as a cyberattack point of entry or malware installs which is a real threat that no one can ignore.
However, edge computing allows IT to mitigate risks via procedures and processes that effectively quarantine a device identified as vulnerable. This quarantine capability is limited to the scope of that edge deployment.
Building a business case for edge compute
To help you build a business case for edge computing in your organization, we created the white paper: 'Evaluating Edge Computing and Its Use Cases.' This white paper outlines how edge computing fits into today's IT ecosystem, the benefits of edge adoption and the PoC steps to success. We also provide advice on building a business case with three initial discovery workstreams to outline functional and non-functional requirements that must be met to ensure the successful conclusion of the PoC.
Download this white paper today and learn more about how edge can enable real-time processing of your data, minimize latency and help your organization to derive actionable insights from live data to make informed decisions in real-time.
Is Your Organization Ready for Edge Compute?
About the Authors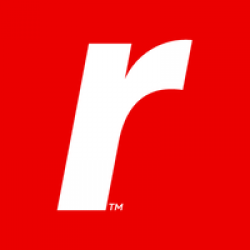 Rackspace Technology Staff - Solve
The Solve team is made up of a curator team, an editorial team and various technology experts as contributors. The curator team: Srini Koushik, CTO, Rackspace Technology Jeff DeVerter, Chief Technology Evangelist, Rackspace Technology The editorial team:  Gracie LePere, Program Manager Royce Stewart, Chief Designer  Simon Andolina, Design Tim Mann, Design Abi Watson, Design Debbie Talley, Production Manager  Chris Barlow, Editor  Tim Hennessey Jr., Writer Stuart Wade, Writer Karen Taylor, Writer Meagan Fleming, Social Media Specialist Daniel Gibson, Project Manager
Read more about Rackspace Technology Staff - Solve