Cybersecurity Annual Research Report 2022
Learn how organizations are directing efforts to operate securely in the cloud.
Download the Report
The results of our annual survey are in. Download your copy of Cybersecurity Annual Research Report 2022 today to see what 1,420 IT decision makers around the world are saying about: cybersecurity infrastructure, priorities, challenges, readiness and attitudes in the C-suite
Our survey includes responses from more than 400 CIOs and CTOs, along with their views and current levels of cybersecurity maturity, threat/attack preparedness and investment. Take this opportunity to benchmark your company's perspective against others in different industries. Download the infographic here.
Download the Cybersecurity Annual Research Report 2022
About the Authors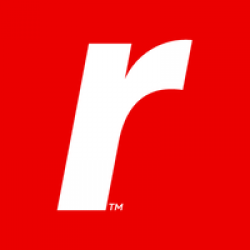 Rackspace Technology Staff - Solve
The Solve team is made up of a curator team, an editorial team and various technology experts as contributors. The curator team: Srini Koushik, CTO, Rackspace Technology Jeff DeVerter, Chief Technology Evangelist, Rackspace Technology The editorial team:  Gracie LePere, Program Manager Royce Stewart, Chief Designer  Simon Andolina, Design Tim Mann, Design Abi Watson, Design Debbie Talley, Production Manager  Chris Barlow, Editor  Tim Hennessey Jr., Writer Stuart Wade, Writer Karen Taylor, Writer Meagan Fleming, Social Media Specialist Daniel Gibson, Project Manager
Read more about Rackspace Technology Staff - Solve