Transformation: Rackspace and the Texas Conference for Women
lisamclin
The Texas Conference for Women, like Rackspace, is in the business of transformation.
As a woman in leadership at Rackspace, I am fortunate to be part of a company where service is at the heart of our culture, for our customers, our communities and our employees. We are dedicated to developing the next generation of leaders from within our employee base as well as through community outreach and education.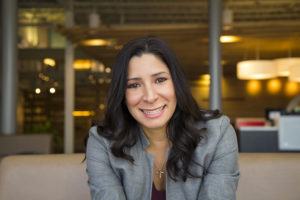 The Texas Conference for Women similarly helps shape the lives and careers of its attendees, offering a blend of practical advice, inspiration and peer networking.
When attendees leave the conference, they leave with the tools needed to make their marks on their companies, careers and communities.
Rackspace was proud to be a co-chair sponsor for this year's conference. Because of how the conference has shaped my own career, I am thrilled to have joined its board of directors.
This year, I had the honor of introducing the conference's headline speaker: actor, producer, entrepreneur, and women's advocate Reese Witherspoon, who is actively transforming the movie industry for women. From the main stage, I represented Rackspace and our commitment to developing women to more than 7,500 conference attendees.
When I joined Rackspace more than 16 years ago as a staff accountant, I had no idea I would become a vice president of channel sales. I spent four years in college preparing to be an accountant. But the moment I helped my first customer, I was hooked ­— because I was serving. My core purpose in life is to create positive change. And I do that by serving others — by creating a path for women to walk alongside me. I want women to know that on this path, you don't have to choose one thing over another. Life isn't about "or"; you can have "and" because you are capable of being both. I'm a sales executive in the tech industry and a wife, a board member for the Texas Conference and a proud mother of two boys who I'm raising to champion equality.
Who I am today is not who I was when I started my career. And it doesn't matter where you are right now. What matters is the journey, which will be uniquely your own — your challenges, your failures, your successes, the relationships you form – they're all part of your unique experience. Our journeys shape us; they transform us. The real connection between where you start and where you finish is guided by your purpose, and focusing on what you love.
Sometimes, you have to forge the path yourself, because no one has gone before you to show the way. Like Reese Witherspoon, I created my own path, since there was no other female vice president of sales for me to follow. My purpose of serving others help shaped my path and guided me to the role I have today. Along the way, I tapped into resources from the Texas Conference for Women and Rackspace.
Rackspace is a company that believes in helping people find their path. And it just so happens that its core purpose is also to serve. At Rackspace we stand shoulder to shoulder with each other, serving our customers with technology the way they want and need it.
We believe in the power of us because we know that collectively we can make a bigger impact on our customers' successes. We are helping our customers transform their businesses, and, through sponsoring programs such as the Texas Conference for Women, we are helping employees transform and create their own paths as well.
Are you a Racker? Click the banner below to learn more about career opportunities with us.