Oxfam Leans on Rackspace in its Move to Azure
By zuzanaeden -
Oxfam, the international agency which works to fight poverty, has chosen Fanatical Support for Microsoft Azure from Rackspace as part of a major cloud migration project.
Oxfam is a global humanitarian and development organization that aims to tackle poverty at its roots. From life-saving emergency response to life-changing development projects, Oxfam works in more than 90 countries as part of the Oxfam International Confederation.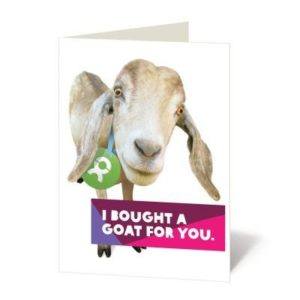 Because of its size and global reach, Oxfam's websites are a crucial part of its fundraising efforts, acting as hubs for visitors to donate money and sign up for fundraising packs. They also include the Oxfam online shop, where supporters can purchase "gifts" of water, animals and education.
In Europe, the website and some of the organization's applications have been powered by a private cloud, while other applications are hosted in Oxfam's on-premise "Computer Equipment Room."
Following the decision to embrace the cost effectiveness and scalability that comes with a public cloud, the charity is now migrating that website and select applications to the Azure platform, tapping into Rackspace expertise available through Fanatical Support for Microsoft Azure to guide the switch.
"The decision to migrate to a public cloud was driven by the cost effectiveness, scalability and resilience it can offer," said Nick Harris, head of Information Systems Service Delivery at Oxfam. "After reviewing a number of cloud platforms, we decided that Microsoft Azure best matched these needs. We acknowledged early on that we required additional skills and 24x7x365 support to maintain the infrastructure, and Rackspace demonstrated that it had the capability and experience to provide this.
"Having this support available means that our IS Service Delivery team can spend more time working towards the charity's key objectives, with peace of mind that our IT systems are running efficiently."
Rackspace expertise will provide critical resilience, especially during peak times for Oxfam donations such as during humanitarian crises, when the charity sees spikes in donations. Our experts also offer rapid application deployment, meaning new customer-facing features and internal tools can be rolled out very quickly. Rackspace support also includes ongoing architecture design, patching and monitoring, and analytics reporting.
"Migrating to the cloud has many benefits, especially for organizations like Oxfam that must to keep an eye on costs so that its fundraising efforts have the biggest possible effect," said Darren Norfolk, managing director of Rackspace UK, where the work will take place.
But the cloud also brings challenges, Norfolk noted, with high-level expertise needed for in-depth planning for a migration, the complexity of architecting a public cloud solution and meeting the constant internal demand to reduce IT costs. "We will work together with Oxfam to take on these tough tasks, offering them our expertise and support every step of the way," he said.
The Rackspace Professional Services team will lead the migration of Oxfam's applications and systems to Azure over the next ten months, while Rackspace Azure experts will deliver ongoing architecture, security and 24x7x365 operations — all while ensuring budgets and deadlines are met.
Rackspace is the largest managed cloud provider, offering expertise across the world's leading public and private clouds. Let our experts help you devise the best solution to meet your needs.