See What Devs are Doing With Open Stack
Automate Deploying Rackspace Cloud Monitoring Agent
by Walter Bentley
So after being asked to do what I considered to be a easy thing, I soon realized that it was not :(. Rather it was easy to do, just not easy to automate doing it. Figured others could benefit from my discoveries. Before getting started, please note these instructions are for RHEL, Fedora and CentOS. Some minor modifications would be needed to accommodate Ubuntu, but the same concepts apply.
Continue Reading
Rackspace Specialists at Work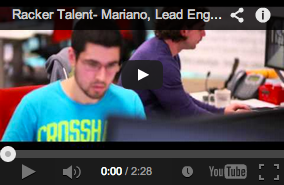 Mariano | Rackspace Lead Engineer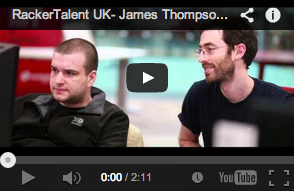 James | Rackspace Solutions Engineer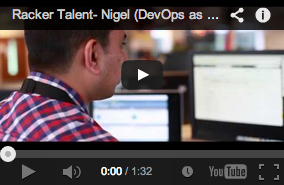 Cutting Edge Technology
Support at Rackspace
Meet Alex, a Cloud Evangelist here at Rackspace. He has come along way since choosing Rackspace fresh out of Minnesota State University Moorhead to begin his career as a Linux Support Technician. Fanatical Support® wasn't in his vocabulary but it had always been apart of who he was. "I had experienced good and bad support—you just know when it is good. Those experiences drove me to serve my customers to a superior level," said Alex.
And serve his customers well was exactly what he did; his managers took notice. Going above and beyond for the customer and
solving very difficult technical issues were a daily occurrence. Within a year Alex received his first promotion as a Linux Technician. Another year and he was asked to become a Sales Engineer, assisting customers to architect the best solutions for their workloads. Another few months and his talents were requested to bring Fanatical Support to the clouds working with high-level marquee customers. Nine more months and he was asked to join the internal development department, Rackspace University. As a Technical Trainer, Alex developed the next generation of support Rackers to solve the complex customer problems that helped him make a name for himself. Six months didn't pass before he took on his current role as a Cloud Evangelist going out in the world to educate the world on the benefits of cloud technologies built on OpenStack.
"I've had a lot of roles in a short time at Rackspace but everything is built on the foundation of being a frontline support Racker. I heard the challenges of our customers firsthand and ever since I have evolved my approach to Fanatically Support them," proclaims Alex.
Alex has his opinion of what the next evolution for support will bring. "The complex fixes of yesterday will become part of the entry-level, custodial duties to maintain cloud applications. The new standard of Fanatical Support will understand the customer's end-goals, consulting on not just the infrastructure but all the way up the stack participating in the creation of the application and of course continuing to automate. As they say, "Keep Calm; Automate All Things."
Coming right out of school, progressing so rapidly within the company and having so many opportunities; we had to ask Alex how he stays committed to the Rackspace mission. "I love Rackspace because it is all about the customer. There are no scripts when you work with a customer, you are trusted to be a professional and have the autonomy to do your job creating positive outcomes for those you support. I approach my job on two plains: 1) I do what I want; 2) I do what I'm told. At Rackspace, more often than not they are the same thing."
Do you see yourself being the next Alex? Accept the challenge—Join Us!
Ready to Join the Rackspace Family?
Read how DevOps Rackers are solving real problems.
X.commerce chose OpenStack to provide the level of control, transparency, and security eBay needed to build its X.commerce platform.
Non-profit IT services provider uses the Rackspace Private Cloud to help Canadian small and mid-sized businesses drive innovations on the cloud.
GlobalSCAPE uses Rackspace Cloud Files to help provide award-winning managed file transfer services.