See What Devs are Doing With Open Stack
Automate Deploying Rackspace Cloud Monitoring Agent
by Walter Bentley
So after being asked to do what I considered to be a easy thing, I soon realized that it was not :(. Rather it was easy to do, just not easy to automate doing it. Figured others could benefit from my discoveries. Before getting started, please note these instructions are for RHEL, Fedora and CentOS. Some minor modifications would be needed to accommodate Ubuntu, but the same concepts apply.
Continue Reading
Rackspace Specialists at Work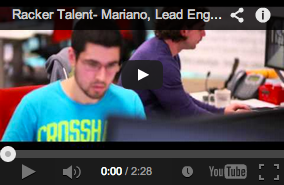 Mariano | Rackspace Lead Engineer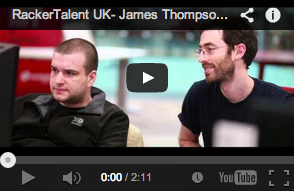 James | Rackspace Solutions Engineer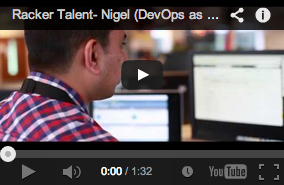 Cutting Edge Technology
Acquisition Sales at Rackspace
Meet Jeneen, a Complex Acquisition Sales Representative here at Rackspace. In another life, Jeneen was making use of her fashion degree managing a high-end boutique but now she is flexing her tech knowledge advising new Rackspace customers on some of the most complex solutions in the business.
When the phone rang and Chartboost was on the line, Jeneen was up for the challenge. Chartboost is the world's largest games-only technology platform that helps developers build a business around their creations
and with customers like King.dom, makers of Candy Crush, top performance is a must. Their current solution was spread across three different hosting vendors and was costing them well into the six figures a month but was falling short of their needs.
"To be successful in sales at Rackspace," says Jeneen "you must be Fanatical® in listening to what the customer is trying to accomplish, where do their pain points exist and then advise them on the RIGHT solution that is best for them."
Jeneen listened and quickly realized that needs of Chartboost wasn't something she could just pull off the shelf. Understanding the mission critical situation, she was quick to facilitate discussions between the customer and Rackspace engineers to discuss designs and growth solutions. This included assessing everything from the complexities of migrating Chartboost data to the vast array of products from the portfolio that could meet the customer's needs; RackConnect, Object Rocket, Private Cloud built on Openstack, MongoDB, and Hadoop were all on the table to be considered.
Here's where the secret sauce of a great Racker like Jeneen shines. When a potential hardware solution to their network/SSL bottlenecks came up, Jeneen actually advised against the expensive 1 million dollar device and
recommended to instead work with a Rackspace partner that could provide the transaction at a more affordable price. That's right. Jeneen was willing to sell what made the most sense for the customer long-term instead of pushing hard on a million dollar hardware solution that would have been a personal commission win. "We are Rackers first, advisors to our customers second and then we make a sell that is the BEST fit for the customer and their workload."
Chartboost has continued to grow and Jeneen has continued to be committed to growing their solution, even traveling with a team to their office.
Do you have this type of drive? Join Jeneen and the rest of our Sales Rackers.
Ready to Join the Rackspace Family?
Read how DevOps Rackers are solving real problems.
X.commerce chose OpenStack to provide the level of control, transparency, and security eBay needed to build its X.commerce platform.
Non-profit IT services provider uses the Rackspace Private Cloud to help Canadian small and mid-sized businesses drive innovations on the cloud.
GlobalSCAPE uses Rackspace Cloud Files to help provide award-winning managed file transfer services.