See What Devs are Doing With Open Stack
Automate Deploying Rackspace Cloud Monitoring Agent
by Walter Bentley
So after being asked to do what I considered to be a easy thing, I soon realized that it was not :(. Rather it was easy to do, just not easy to automate doing it. Figured others could benefit from my discoveries. Before getting started, please note these instructions are for RHEL, Fedora and CentOS. Some minor modifications would be needed to accommodate Ubuntu, but the same concepts apply.
Continue Reading
Rackspace Specialists at Work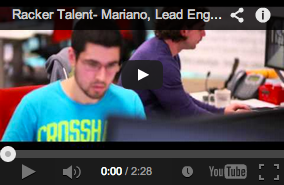 Mariano | Rackspace Lead Engineer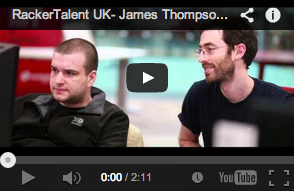 James | Rackspace Solutions Engineer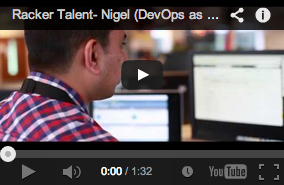 Cutting Edge Technology
DevOps at Rackspace
Meet Paul, a Director of Software Development here at Rackspace. Originally in the start-up world of Atlanta, Paul was building next-level applications for Cisco firewall management. "I was doing DevOps-type work before the term ever existed," says Paul. He saw an opportunity to continue the start-up mentality but have a bigger impact on the world; and in 2007, Paul made Rackspace his home to do exactly just that.
Fast-forward 7 years and Paul now leads a group of truly passionate, innovative developers and engineers who have created the newly launched Rackspace Performance Cloud Servers—redefining performance in the open cloud. "This product delivers the performance to run the intense cloud customer workloads needed today and those that will be designed in the future," stated Paul.
Traditionally, Fanatical Support® meant going above and beyond for the customer once something was broken. Paul and his team are pushing the boundaries of what Fanatical is evolving into – proactively going above and beyond to deliver on the future of technology. "Our team is never satisfied. We engage with our customers and the industry, using this information to drive our work," Paul continued, "we get into technical arguments, taking it to the whiteboard, and the best engineering solution that aligns with our goals to increase automation and drive performance for the customer always wins.
Some solutions that made it from the team's whiteboard to become reality was a focus on driving better performance. "A year ago, customers were constrained by 30GB, not being able to load the whole data set and sometimes waiting five minutes to spin up a Linux server. Now up to 120GB is available, and by moving the disk over to the hypervisor we are seeing increased redundancy and some boot times as low as 45 seconds." Impressive numbers, but Paul assured us that this is only the beginning.
As someone who heavily influences the tech community in big ways, we had to ask why Paul stays committed to the Rackspace mission and what drives him each day.
"It all comes down to three things," Paul said. "1) I love the people I work with. We have a team that is distributed all across the US, Canada, Zurich, and Australia that communicates exceptionally well, works well together and is focused toward our mission, 2) I get to work on REALLY cool stuff. We are really changing the world when we help our customers succeed, and 3) Working with OpenStack, your ideas live. It's crazy to see an idea you had in the shower just three years ago become a massive scale discussion or project. Any offer I've ever received to leave Rackspace didn't live up to these things. I couldn't do this kind of work anywhere else but Rackspace."
Ready to Join the Rackspace Family?
Read how DevOps Rackers are solving real problems.
X.commerce chose OpenStack to provide the level of control, transparency, and security eBay needed to build its X.commerce platform.
Non-profit IT services provider uses the Rackspace Private Cloud to help Canadian small and mid-sized businesses drive innovations on the cloud.
GlobalSCAPE uses Rackspace Cloud Files to help provide award-winning managed file transfer services.