The Tech of Private Equity
Technologists are becoming the most valued people in private equity organizations.
"Four years ago, private equity didn't see IT or technology at large as a true differentiator. There's a few acquisitions that may be software-based, but by and large, IT was a cost of doing business in their mind."
To look into the technology that drives industries, we invited Alex Agran, Chief Information Officer, Endurance and host of the Private Technology Podcast to share his thoughts on how private equity has changed its approach to technology.
Tune in to hear about the following:
How IT is now seen as a differentiator by the private equity sector
Why technologists are becoming the most valued people in an organization
How technology is being leveraged to road map the growth of investments
Private equity companies are using technology companies to synergistically empower portfolios
Building trust between the technology department and leadership
In the past, private equity firms did not understand the value of technology. This was especially apparent in the long conversations required before any significant spend. It was in reaction to this that Agran began his podcast. "To teach people in the private equity world more about the technology that's running their portfolio companies. And the decisions they're being faced with when someone says I need to spend $2 million here and half a million dollars here. The more you understand technology, the better your investments will be."
Now, technologists are viewed as some of the most valued people in an organization. Technology is having the biggest impact on companies, despite their industry, from increasing operational efficiency to retaining customers.
"Having a proper view of what's possible technologically can provide so much upside. It's an additional lever to pull in a private equity investment. And if you're paying more than you were paying years ago, the multiples are super high," said Agran.
The need to understand how technology affects the future of an organization has become a key focus for private equity firms. It is no longer enough to have just due diligence but leaders need to able to demonstrate how the organization is leveraging technology for growth in the coming years. Additionally, the private equity sector has been increasingly using technology companies to empower its entire portfolio.
In the private equity sector, like anywhere else, turning IT from being a cost to an opportunity requires executing impactful projects that drive revenue or cost savings. Agran explained, "Little by little you prove, you execute, and you show in the value of the organization that comes out through the work that you do. And you build yourself this reputation." 
Technologists are taking seats at the business table. The new CEO of Endurance is a former software developer. It's a growing trend for private equity firms who are pulling technologists and specifically software developers into the mix from running departments to leadership roles and as analysts for company acquisitions. "When you've been a software developer, you've written the code, you understand what's possible, more than someone that hasn't done it before."
There are not only technologists in a greater variety of roles but their numbers are increasing too. The success of projects has increased demand resulting in the business permitting new hires, another sign of trust.
The private equity sector is putting technology at the center of its investments. By leveraging technology across its portfolio, projects and people.
About the Authors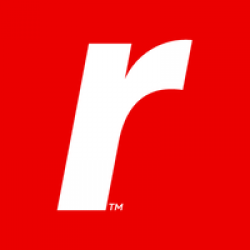 Rackspace Technology Staff - Solve
The Solve team is made up of a curator team, an editorial team and various technology experts as contributors. The curator team: Srini Koushik, CTO, Rackspace Technology Jeff DeVerter, Chief Technology Evangelist, Rackspace Technology The editorial team:  Gracie LePere, Program Manager Royce Stewart, Chief Designer  Simon Andolina, Design Tim Mann, Design Abi Watson, Design Debbie Talley, Production Manager  Chris Barlow, Editor  Tim Hennessey Jr., Writer Stuart Wade, Writer Karen Taylor, Writer Meagan Fleming, Social Media Specialist Daniel Gibson, Project Manager
Read more about Rackspace Technology Staff - Solve