To Build or to Buy?
Our research reveals that the buy/build equation is changing in three significant ways.
We sit at a point where both building applications and buying them are realistically accessible to most organizations. But when they could reasonably do either from a practical point of view, what additional considerations should IT leaders take into account? And how should these considerations be weighted in their assessments on the way to making a decision?
In September 2020, we surveyed technology leaders in ten countries and across a range of industries on their organization's current ratio of built to bought applications. We also explored how these leaders expect to shift that ratio in the future, what drives the choice to build or buy, and the tools they rely on for each approach.
The Results
The results reveal that both the underlying strategy and the tactical execution of build/buy is changing in three significant ways:
The choice is now heavily based on each application's ability to differentiate a brand or impact revenue
When buying, we'll see an increase in the adoption of SaaS
When building, we'll see an increase in the adoption of low-code/no-code solutions
These shifts indicate that IT leaders should make the decision to build or buy applications based on two primary questions:
What impact will this have on the business and its customers?
Will this differentiate us in our market?
These shifts also indicate that companies should continue to invest in in-house teams to build applications, but become more strategic in applying these resources to the applications that will bring the highest business impact.
And for all other applications, IT leaders should be looking to SaaS and other "buy" solutions, that don't require heavily technical resources to implement or manage. The last thing they should be doing is reinventing the wheel when an application won't significantly differentiate their business.
Download the full report, "To Build or To Buy?," for more insights and analysis into where and when tech leaders should be building or buying new applications.
Download the full report
Report: To Build or to Buy?
About the Authors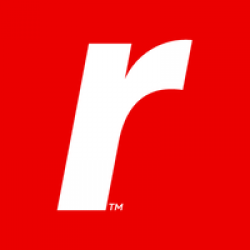 Rackspace Technology Staff - Solve
The Solve team is made up of a curator team, an editorial team and various technology experts as contributors. The curator team: Srini Koushik, CTO, Rackspace Technology Jeff DeVerter, Chief Technology Evangelist, Rackspace Technology The editorial team:  Gracie LePere, Program Manager Royce Stewart, Chief Designer  Simon Andolina, Design Tim Mann, Design Abi Watson, Design Debbie Talley, Production Manager  Chris Barlow, Editor  Tim Hennessey Jr., Writer Stuart Wade, Writer Karen Taylor, Writer Meagan Fleming, Social Media Specialist Daniel Gibson, Project Manager
Read more about Rackspace Technology Staff - Solve