The Next Solve Strategy Session Is… Customer Experience
Find out how to put the customer at the center of digital transformation.
Emerging technologies are shifting customer experiences, expectations and behaviors. Your organization must change how it operates to remain relevant and competitive.
To digitally transform, companies need to align on strategic direction, collaborate across functions and hierarchies, develop digital literacy and plan for inevitable future disruption — all with their customer at the core of innovation.​
In our next Solve Strategy session on June 29th, at 10am central time, Jaimy Syzmanski, Industry Analyst and Founding Partner of Kaleido Insights, addresses this subject, in a keynote that focuses on empowering digital leaders.
She will discuss:
How customer experience (CX) impacts digital transformation
Key areas that require alignment within an organization
Drivers and challenges change agents will encounter​
How to approach CX design with data-driven personalization​
Following Jaimy's speech, she will be joined by an expert panel to dig deeper into the topic.
Guest Speaker:
Jaimy Syzmanski — Industry Analyst and Founding Partner, Kaleido Insights
Moderator:
Jeff DeVerter — Chief Technology Evangelist, Rackspace Technology
Panelists:
Adrianna Bustamante — Senior Director, Global Alliances & Partnerships, Rackspace Technology
Faiz Parkar – Global Messaging Director, Dell Technologies
Putting the Customer at the Center of Digital Transformation
About the Authors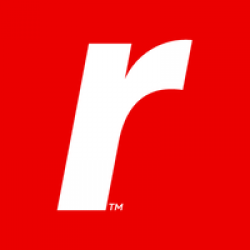 Rackspace Technology Staff - Solve
The Solve team is made up of a curator team, an editorial team and various technology experts as contributors. The curator team: Srini Koushik, CTO, Rackspace Technology Jeff DeVerter, Chief Technology Evangelist, Rackspace Technology The editorial team:  Gracie LePere, Program Manager Royce Stewart, Chief Designer  Simon Andolina, Design Tim Mann, Design Abi Watson, Design Debbie Talley, Production Manager  Chris Barlow, Editor  Tim Hennessey Jr., Writer Stuart Wade, Writer Karen Taylor, Writer Meagan Fleming, Social Media Specialist Daniel Gibson, Project Manager
Read more about Rackspace Technology Staff - Solve