Introducing AI & U: Our New Monthly Podcast About Everything AI
Discover the exciting ways people are using AI today in the real world.
AI is fascinating. The infinite possibilities and outcomes it delivers have captured the attention of every industry and curious layperson. But, if you've ever tried to educate yourself on the topic, it can be challenging. By diving into most AI podcasts, you'll find yourself in the deep end of a conversation about mathematical concepts. Great if you are familiar with linear algebra or multivariable calculus, but for most of us, this stuff goes over our heads.
We wanted to start a podcast about AI that was different. We are stepping away from the academia behind AI, and instead we're focusing on the exciting ways people are using AI today in the real world. We want to excite you about AI and get you using it.
Introducing AI & U
AI & U is a monthly podcast focusing on what people are doing right now with this amazing technology, hosted by practitioner Mark McQuade. If you want to know how AI can help you, whether that be with your business, in your personal life or just for fun, subscribe now.
For the inaugural episode of AI & U, Joe Davison, Research Engineer at Hugging Face, joins Mark for a chat about one of the hottest topics in AI: Natural Language Processing. Hugging Face is a company aiming to democratize natural language processing, and Joe gives some amazing insight on this transformative tech.
Tune in to hear about the following:
•           What is NLP
•           How Transformer architectures work
•           Making use of Transformer-based language models such as BERT and GPT
•           The power of transfer learning
•           Hugging Face and auto NLP
•           NLP business use cases
Joe explains the value of NLP for businesses and why this is only going to increase. "More and more business involves the sharing of written text. I think it's difficult to imagine, five or ten years down the road, many companies that wouldn't be deriving some fairly significant amount of value from having NLP technology powered by Transformers that influences and strengthens the way that they do business."
Mark discusses the power of building on prior knowledge through transfer learning. "I think the power really lies in so many pieces with transfer learning. You can't really say how powerful it is, for one specific use case. It's really reducing training time, reducing computation requirements. And these things are big. It mimics how humans are. We typically don't learn things from scratch. We rather build on some kind of prior knowledge that we have as humans. So it kind of takes after that fact. If you look at certain things in the NLP world, like BERT. BERT was trained on over 3 billion words. How could someone actually do that? The layperson, the practitioner, the small business even, you would never have the resources, the time or computation to actually perform that training yourself. So being able to take advantage of transfer learning is so powerful."
Joe gives some useful career advice for people looking to get into the field of AI. "A lot of people will ask about certificates, like which MOOC certificate is going to look the best. I don't know if a company is going to care that much about a certificate, honestly. But if they see projects that you did on your GitHub page that you just did on your own accord, because you are passionate and interested, that will catch an eye. So focus on that."
Listen & Subscribe:



About the Authors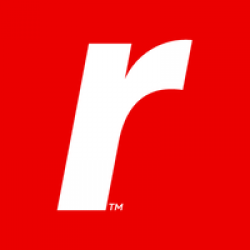 Rackspace Technology Staff - Solve
The Solve team is made up of a curator team, an editorial team and various technology experts as contributors. The curator team: Srini Koushik, CTO, Rackspace Technology Jeff DeVerter, Chief Technology Evangelist, Rackspace Technology The editorial team:  Gracie LePere, Program Manager Royce Stewart, Chief Designer  Simon Andolina, Design Tim Mann, Design Abi Watson, Design Debbie Talley, Production Manager  Chris Barlow, Editor  Tim Hennessey Jr., Writer Stuart Wade, Writer Karen Taylor, Writer Meagan Fleming, Social Media Specialist Daniel Gibson, Project Manager
Read more about Rackspace Technology Staff - Solve