The Infinite Possibilities of Unstructured Data
As IoT generates more and more unstructured data, companies that learn how to harness it for creativity, innovation and cost-cutting will gain big advantages.
Unstructured data produced by sensors is being generated in increasing volumes, as sensors in smart devices become ubiquitous in our everyday lives. With these new streams of data comes fresh insight and opportunities to innovate and improve how we do things.
We invited Joe Steiner, CTO of Unstructured Data Solutions at Dell Technologies, to the Cloud Talk podcast to explore the impact of unstructured data on business.
Tune in to hear the following:
What unstructured data encompasses
How sensor technology is being leveraged in industry
The interplay between the cloud, edge computing and persistent data
The evolution of data in the entertainment sector
The discussion begins with a look at governance. "There is so much data being generated and used in our everyday lives that governance also becomes an important aspect to consider," said Steiner. "Governance requirements differ, depending on the country or industry vertical. For example, in the financial sector, a transaction for a home loan produces data that needs to be retained for a certain period for record keeping."
Steiner continued, "Data is all around us. We live in a connected world where my refrigerator, sprinkler system, doorbell and coffee maker all have an IP address. Even my toothbrush is a connected device that sends my daily brushing habits to my phone. All of these things are generating data, especially as the cost of sensors is so low that they can be built into everyday devices." 
The potential of much of this data is still untapped, as Steiner shared. "Smart devices can learn from your speech patterns when you're requesting things," he said. "And this can provide even more clarity on how we communicate and how we emphasize words." 
The discussion then moves to the industrial uses of unstructured data. "The volume of information that we want to process out on the edge in manufacturing is increasing rapidly," said Steiner. "We are becoming more accurate in how we are building things, and we're working at an accelerated pace. The data being produced by sensors is enabling creativity in industrial engineering. It's impressive to think about how we are utilizing sensory information."
Steiner explained how metadata is now being used. "We process data sets that are in the form of an object and are providing enhanced capabilities for searching against metadata," he said. "Some of my customers are now making decisions against the metadata instead of processing data. It's incredible.
"Data has gravity," Steiner continued.  "It is a first-class citizen. Organizations need to not only consider how data is used in the workflow, but also how to effectively store it long-term. Data can have a transactional nature, which requires concurrency, and can generate a lot of egress, which businesses need to be mindful of."
The next phase of data evolution is an exciting one. "The future is bright for data," said Steiner. "We believe that 80% of the data that is created is unstructured. There is a great emphasis on unstructured data as we utilize new technologies such as next-generation monitoring or surveillance like the facial recognition technology that Delta Air Lines is using."
Steiner concluded: "We are in the process of fully realizing the potential of data. A transformation is occurring that is going to change our world encompassing everything from how we interact to how we treat cancer."
Cloud Talk covers topics like multicloud, digital transformation, containers and Kubernetes, IoT, edge computing, data and more. Episodes are short and sweet — around half an hour — and available from Apple Podcasts, Spotify, Stitcher and anywhere else podcasts can be found.
About the Authors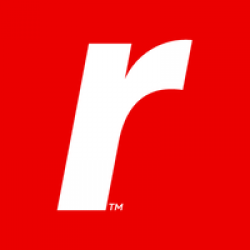 Rackspace Technology Staff - Solve
The Solve team is made up of a curator team, an editorial team and various technology experts as contributors. The curator team: Srini Koushik, CTO, Rackspace Technology Jeff DeVerter, Chief Technology Evangelist, Rackspace Technology The editorial team:  Gracie LePere, Program Manager Royce Stewart, Chief Designer  Simon Andolina, Design Tim Mann, Design Abi Watson, Design Debbie Talley, Production Manager  Chris Barlow, Editor  Tim Hennessey Jr., Writer Stuart Wade, Writer Karen Taylor, Writer Meagan Fleming, Social Media Specialist Daniel Gibson, Project Manager
Read more about Rackspace Technology Staff - Solve