What the Future Holds for Healthcare IT in the UK and US
Public and private healthcare systems have their own challenges, paces of innovation and financial engines. Take a look at the current and future states of these two systems below.
While it's not easy to predict what 2023 holds for public vs. private healthcare IT in the UK and the U.S., both countries are sure to continue investing in and implementing digital health technologies to improve patient care and healthcare delivery. There will likely be continued investments in electronic health records, telehealth and artificial intelligence (AI). In addition, there could be an increased focus on data sharing and interoperability in efforts to better coordinate care between public and private healthcare providers.
The UK National Health Service (NHS) is publicly funded, offering free services to all citizens at the point of care. The private health care market is growing especially in the areas of dentistry and individual and corporate healthcare insurance. The NHS remains the UK's largest single employer.
The current state of IT in UK hospitals is a mix of both legacy systems and newer technology.
Many hospitals in the UK still rely on outdated systems for managing patient data and other essential functions, which can lead to inefficiencies and potential data security risks.
The NHS increasingly relies on a mix of private, voluntary and public sector (i.e., social care) partnerships to support its new model of care. This adds complexity to the management of healthcare data. Roles such as Caldicott Guardian, Clinical Safety Office (CSO), Chief Clinical Information Officer (CCIO), Chief Nursing Information Officer (CNIO) and the reinforced Information Governance positions are now seen as best practice in the guardianship of end-user data. Rackspace Technology is in a unique position to advise and implement a private or hybrid cloud strategy with security at its core.
Across the UK, the NHS is divided into several regional organizations called "trusts." These trusts are responsible for providing healthcare services to specific geographical areas. They have their own budgets, management and staff. They also commission and pay for community health services, mental health services and general practitioners within trusts.
When looking at the technologies supporting healthcare, we also find fundamental differences between the UK and U.S. healthcare systems. While the NHS is a single employer, each trust has historically managed its own IT capabilities, and today, many trusts still rely on paper within a single-payer system, which is inefficient and lacks coordinated patient management between regions. Decentralized U.S. healthcare systems use local electronic patient records, but depend on both private and public payers, further complicating IT system coordination and management.
The U.S. Health Insurance Portability and Accountability Act (HIPAA) is a U.S. federal law that sets standards for protecting the privacy and security of certain types of health information. The law requires healthcare providers, health plans and healthcare clearinghouses that handle protected health information (PHI) to implement safeguards designed to protect the confidentiality, integrity and availability of PHI.
Today in the UK, Rackspace Technology® is working with several healthcare trusts. Often, the starting point of our engagement focuses on the remediation of technical debt. In the recent past, it was common for trusts to have their own IT environments, and the acute-care sector had the more current systems and infrastructure. By contrast, community and mental health trusts were far behind in their adoption of technology, often having only a small computer room or two within the trusts, instead of traditional data centers. Large teaching hospitals are where we see the ability to support data-heavy electronic patient records and numerous (usually non-interfaceable) bespoke operational and clinical systems.
In their quest to improve patient outcomes, these customers often seek partnerships with third-party cloud service providers like Rackspace Technology to assist with their data migration. Many trusts-level systems require significant modernization. The NHS is now pushing  for all trusts to have procured an Electronic Patient Records (EPR) system by the end of 2024, though it's expected that this date will push due to limited resources within the supplier market and skills gaps within the NHS.
Budget allocation processes in the UK will likely prevent a complete and direct move to public cloud, Instead, we will see an incremental transition as budget is allocated and compliance processes are approved. The commissioning arm of the NHS is beginning to realize that it needs to align its transformation goals with local and regional digital strategies, as well as the procurement landscape. The experience of a supporting and experienced partner such as Rackspace is invaluable and may be the difference between success and failure.
For most hospitals, mental health and community trusts, the move to the cloud will be a gradual, methodical process. An understanding of the baseline infrastructure, readiness for transition and the key gaps remain the first step in the process. Rackspace will tailor its capabilities and services to the needs of each client. Moving disparate systems and local data centers into the private cloud is usually a good first step.
Down the road, future improvements might include the integration of public cloud services. In the longer term, new applications such as Epic Systems, Oracle Cerner or Dedalus Global may be introduced for electronic patient record handling. The goal of this incremental approach to modernization is to avoid disruption to patient care.
However, in the case of trusts that already have EPRs, there are large amounts of historical data and existing legacy systems that may not interface with primary clinical solutions. Rackspace has a role in transforming both historical and data from non-direct sources such as commercial partners, aggregating data and developing dashboards to support clinical outcomes, commissioning and national submissions. Rackspace can support NHS trusts and their partners in developing operational and management dashboards and reporting.
With a migration to the cloud, hospitals will be able to access data and applications more easily instead of being limited to physical location-specific systems that are typically less cost effective and hard to manage with limited scarce skills. Meanwhile, UK hospitals that have already moved to the cloud or are in the process of moving there will generally have advanced security measures in place to protect data from unauthorized access or breaches.
In the UK right now, there's a drive to improve patient record keeping. The NHS currently has a mechanism called the NHS Spine, which allows healthcare providers across the country to access and share information such as medical history, medications, test results and allergies, but it relies on the data being resident in an electronic form within the trust in the first instance. The Summary Care Record (SCR) allows clinical systems to share actual clinical records such as appointments, discharge documentation and results from radiology and pathology systems. This is facilitated through clinical data exchange hubs. These portals are a good step forward in helping to deliver patient data directly to the point of care.
The U.S. does not have a centralized system for maintaining medical records, meaning each healthcare provider and institution maintains its own electronic health record (EHR) system. There is often a lack of interoperability between these systems, making it difficult for providers to access and share patient information between different organizations. Because different countries have different laws regarding privacy and the sharing of health data and telemedicine, developing digital solutions that can be used across countries and cultures requires deep understanding of regional compliance mandates in addition to knowledge of the local technology landscape.
Looking at what's next in U.S. healthcare IT, we'll likely see a continued focus on EHR security and the expansion of telemedicine. Expanded use of AI in healthcare could soon help healthcare providers identify patterns in data that translate to more accurate diagnoses and better outcomes.
Both markets are likely to see increased utilization of solutions and applications that support self-care. Self-care solutions are usually targeted at those with long-term conditions. Physical and mental health patients are increasingly using real-time monitoring technologies and uploading results to care providers. Increasingly, these devices are being integrated into EPR systems. Areas such as cardiac monitoring, blood pressure and heart rate monitoring, cognitive analysis, diabetes control etc. may all utilized digital patient portals with direct access for service users and their clinical teams.
Data sovereignty mandates will continue to present challenges for healthcare IT. Health data is heavily protected in most countries, making it difficult to develop universal data-driven IT solutions. UK law mandates that data remains in-country and cannot flow out.
Healthcare cybersecurity includes the risk that sensitive patient data may be stolen or compromised, resulting in data breaches. As a government entity, the NHS is particularly susceptible to attempted cyberattacks and the frequency of ransomware attacks on healthcare and hospitals is increasing. The May 2017 NHS WannaCry ransomware attack highlighted the need to keep systems updated and the importance of backups; in some cases, this necessitated completely new backup systems that were cloud-based.
As technology continues to advance, the healthcare systems in the UK and U.S. are ready to make significant progress in delivering healthcare services and improving patient outcomes in the next few years. Both countries must ensure that healthcare providers can access these cutting-edge technologies so they can provide quality care to their patients and end-users, keeping up with the ever-changing healthcare landscape.
The Changing Landscape of American Healthcare
About the Authors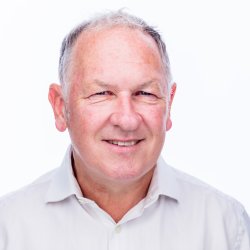 Chief Technical Officer, EMEA​
Simon Bennett​
As Rackspace Technology™ Chief Technical Officer for Europe, Middle East and Africa (EMEA) regions, Simon's goal is to deliver end value to customers with world-class multicloud solutions and services. He is focused on inspiring and supporting technical leaders to find best-fit solutions, combining a perfect blend of services and capabilities from the Rackspace Technology™ and partner portfolio. Simon enjoys working with customers at all levels to understand their challenges and opportunities to help them to succeed.  ​ Simon's extensive experience has been gained from working across a broad spectrum of customers in different industries. Before joining Rackspace Technology, he worked at IBM for over 20 years in leadership roles. In his most recent position, he provided technical pre-sales and detailed solution support for strategic deals within technology services. 
Read more about Simon Bennett​