From Chatbots to Alexa: The Evolution of Natural Language Processing
It's only recently through deep learning that we see are seeing the full potential of NLP.
Deep learning sounds mysterious and a little ominous. But, it's something you probably interact with every day if you have a smartphone or an Echo. Every time you ask Siri, Google or Alexa a question, deep learning is the technology behind the scenes working out a response.
A subset of machine learning, deep learning is designed to solve extremely complex problems. Deep learning uses a model inspired by the brain with artificial neural networks that continually improve its ability to make predictions based on data. This technology has enabled computer and data scientists to make huge strides forward in the field of Natural Language Processing (NLP), and that's why we now live in a world surrounded by the aforementioned voice technology. Linguists have been analyzing language using computer software for the last seventy years, but it's only recently through AI and deep learning that we're seeing the true potential of NLP.
In this episode of Cloud Talk, Jeff DeVerter, CTO of Rackspace Technology, is joined by three data science and AI experts to discuss the topic of NLP. Guests include Spyro Ananiades and Mark McQuade from Rackspace Technology, as well as Carla Margalef Bentabol who is Co-founder and CTO at Babbly.
Tune in to hear about the following:
The evolution of NLP, from the first chatbot in 1966 to the modern world with more data, machine power and sophisticated AI
How Babbly is using AI and deep learning to help parents understand the developmental progress of their babies
Solving the challenges of natural language processing, natural language understanding and natural language generation
Making strides in NLP through unsupervised learning
Mark McQuade, Practice Manager of Data Science & Engineering at Rackspace Technology, gives examples of business use cases for NLP. "Think about how much text is out there. We all know how much data is out there today. But let's just think about text data – even just on social media in posts and comments. A massive use case right now is running NLP on Twitter. You have the ability to pull sentiment analysis, which is a form of NLP. You have the ability to pull keywords or phrases to find out what everyone is talking about. What are people saying about your business? How satisfied are your customers? That's an excellent example of how you could use NLP in your business."
Carla Margalef Bentabol, Co-founder & CTO at Babbly, explains how her team developed a software to recognize sounds rather than language. "As babies produce their sounds which aren't yet a fully-formed language, Babbly analyses the audio segments and classifies recognizable sounds based on research and our own data. Identifying which stage the baby is at allows parents to encourage learning and Babbly recommends research-backed activities to help the child reach the next milestone up until the moment the child utters its first words."
Spyro Ananiades, Data Science Architect at Rackspace Technology, explains how unsupervised learning has accelerated progress in NLP. "Since 2000, the focus has really been on unsupervised learning, which involves algorithms that don't require human annotations on the training set. And we're going to see huge increases in this because humans have always been the bottleneck. Now we're able to just pump data into deep learning models and it will start to group things by similarities and figure it out on its own. And that's what's fascinating about this field right now!"
About the Authors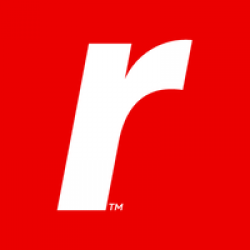 Rackspace Technology Staff - Solve
The Solve team is made up of a curator team, an editorial team and various technology experts as contributors. The curator team: Srini Koushik, CTO, Rackspace Technology Jeff DeVerter, Chief Technology Evangelist, Rackspace Technology The editorial team:  Gracie LePere, Program Manager Royce Stewart, Chief Designer  Simon Andolina, Design Tim Mann, Design Abi Watson, Design Debbie Talley, Production Manager  Chris Barlow, Editor  Tim Hennessey Jr., Writer Stuart Wade, Writer Karen Taylor, Writer Meagan Fleming, Social Media Specialist Daniel Gibson, Project Manager
Read more about Rackspace Technology Staff - Solve