The Best of Cloud Talk Season 1
To conclude Cloud Talk Season 1, here's a special episode with a selection of the best bits from the year.
As 2020 comes to a close, we're also wrapping up with our first season of the Cloud Talk podcast. We've covered a lot of ground over the last six months or so, with thirty episodes on a variety of topics, from recovering from a major cyberattack to leading through a pandemic.
To round off our first season, we compiled this special episode with our favorite clips. If you're a keen listener of Cloud Talk, hopefully, you'll enjoy revisiting some of the best bits. If you didn't get a chance to listen to many episodes, this is a great way to jump in and catch up! Highlights featured in the podcast include:
Tolga Tarhan discusses the role of technology throughout the pandemic. "The connectedness that we have, with all the video conferencing, has been the most notable thing. So if this same incident happened ten years ago, I think there would be a much deeper sense of isolation for people. Obviously, we had video conferencing ten years ago, but it was more limited to enterprises, and many cases had specialized gear involved. Now everyone's got the bandwidth and the cameras at home, this is the easy thing to hop on. Vendors have done really good things for the world by allowing educational institutions, non-profits and others to use these video conferencing platforms to keep people connected."
Peter Coffee advises on how to manage employees effectively. "Companies should replace the standard top-down 'I'll tell you if you're doing a good job management' and move to an agreement between employer and employee, which regularly sets out what measurable outcomes are to be achieved and lets them get on with it. Everyone in Salesforce has a written statement that they agree on with their manager, which is reviewed several times a year. This statements says why a job exists, what values constrain how it's pursued, the methods which are going to be executed, the obstacles that might be encountered, and crucially, the measures by which the employee wants to be judged."
Juan Riojas discussed the importance and benefits of fostering diversity in a team. "Being purposeful about how you build diversity and inclusion in a team sets you apart. And it creates cognitive diversity which enriches how you look at things. When you combine vulnerability, empathy, cultural experiences and blend it all together, you're going to have a more objective view of the world. You're going to have a different lens based on the different backgrounds you bring in. So everything that you do isn't just from one myopic perspective."
Thank you to all of you for giving us a listen this year. We'll be back for our second season at the beginning of January.
About the Authors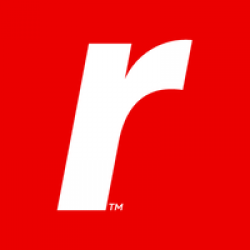 Rackspace Technology Staff - Solve
The Solve team is made up of a curator team, an editorial team and various technology experts as contributors. The curator team: Srini Koushik, CTO, Rackspace Technology Jeff DeVerter, Chief Technology Evangelist, Rackspace Technology The editorial team:  Gracie LePere, Program Manager Royce Stewart, Chief Designer  Simon Andolina, Design Tim Mann, Design Abi Watson, Design Debbie Talley, Production Manager  Chris Barlow, Editor  Tim Hennessey Jr., Writer Stuart Wade, Writer Karen Taylor, Writer Meagan Fleming, Social Media Specialist Daniel Gibson, Project Manager
Read more about Rackspace Technology Staff - Solve