Tackling AI and Machine Learning's Biggest Barrier – Data Modernization
Our latest whitepaper dives into the data modernization challenges that are slowing down enterprise adoption of AI and machine learning.
In a global survey of AI and machine learning adoption among 1,870 tech leaders, we revealed widespread challenges related to underlying issues with data quality and infrastructure.
That matters because the mountains of data that most businesses have continue to grow. As they do, so to do the opportunities to predict customer behavior, automate customer service and make operational forecasts – but only if organizations can reliably get their AI and machine learning projects from pilot to production.
The challenges include low confidence in data quality
To make this happen, businesses need secure, real-time data and — with more people accessing data from more locations — data platforms that are more flexible, scalable and secure than ever before. This whitepaper looks at how they're managing data and the role of data modernization on their journey to achieving this, whether they're exploring, formalizing or innovating in AI and machine learning.
Across these groups – and to varying degrees – barriers to adoption commonly arise from infrastructure and processes. But, digging deeper, we these organizations are also plagued by issues directly related to strategic challenges, like data security, identifying appropriate business cases, aligning AI and machine learning and a lack of confidence in data quality.
Find out more in the full report
You can find out more in the full whitepaper, including the importance of a formal data modernization program and the most commonly reported resource gaps. Also featured is the story of how Humen.AI quickly solved its data infrastructure challenges, reducing costs along the way without impacting response times.
Download the full report
Removing the Barriers to AI and Machine Learning
About the Authors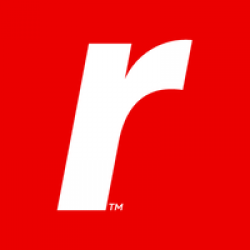 Rackspace Technology Staff - Solve
The Solve team is made up of a curator team, an editorial team and various technology experts as contributors. The curator team: Srini Koushik, CTO, Rackspace Technology Jeff DeVerter, Chief Technology Evangelist, Rackspace Technology The editorial team:  Gracie LePere, Program Manager Royce Stewart, Chief Designer  Simon Andolina, Design Tim Mann, Design Abi Watson, Design Debbie Talley, Production Manager  Chris Barlow, Editor  Tim Hennessey Jr., Writer Stuart Wade, Writer Karen Taylor, Writer Meagan Fleming, Social Media Specialist Daniel Gibson, Project Manager
Read more about Rackspace Technology Staff - Solve