Migrate your Windows Server to Rackspace
Host your .NET applications in-house? Find out just how much moving to Rackspace can simplify your life. You'll avoid buying and managing your own physical servers, and we can even help you migrate to our public cloud or virtual servers from dedicated servers, virtual servers, or another cloud hosting provider. Plus, when you host with us, you always enjoy Fanatical Support®.
We can help with:
Migrating your corporate website
Moving your test and development environments
Migrating your ecommerce infrastructure
Updating Windows Server® 2003 to a newer version
Need help determining what infrastructure you need? Download the Rackspace Cloud Assessment Tool now or learn more about Windows Server hosting at Rackspace.
Your migration options
Option
We drive
You take the wheel

Simple migration
(Like-to-like)

Let us move you for free. We can perform simple migrations to the Rackspace public cloud or managed virtualization with zero or little downtime, free of charge.* Learn more about complimentary migrations or contact us to get started.

*Supported operating systems only: Centos (5,6), Debian (5,6), Fedora (14, 15, 16), RHEL (5,6), Ubuntu 8.04, 10.04, 10.10, 11.04, 11.10, 12.04), Windows (2008 R2, 2012 R2).

Migrate yourself with Fanatical Support. Move to a newer version of Windows® on Cloud Servers, and call us for guidance if you need it. This approach is ideal for less complex workloads suitable for the public cloud, and companies with IT resources available to drive the migration. Create a cloud account to get started.

Complex migration
(Cross-version or cross-platform)

Let our Professional Services team migrate you. We'll help you plan a better-performing environment, and make sure your migration runs as smoothly as possible. This approach is ideal for very complex workloads, projects with extreme time constraints, projects requiring advanced new environments, or completely re-architecting requirements for your new environment. Learn more about Professional Services.

Migrate yourself with partner tools. Work with a third-party provider like Website Movers to get comprehensive tools that fully assess your infrastructure and application requirements. This approach is ideal for complex workloads, if you have IT resources available to drive the migration. And don't worry - when you work with a partner, we still provide Fanatical Support to help plan your cloud architecture and migration. Learn more about Website Movers.
Fanatical Support for your migration
Simplify your IT operations by moving your Windows Server to Rackspace. You'll get better performance, security, and management, plus Fanatical Support from a 4-time Microsoft® Hosting Partner of the Year.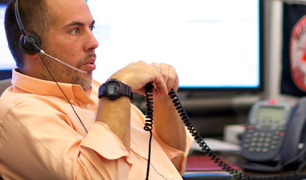 Learn more about moving your Microsoft applications to Rackspace.