Programmable mail servers
Mailgun by Rackspace is a powerful set of APIs to send, receive, and track email in your websites and apps. All Rackspace Cloud customers automatically receive a Mailgun account and can send 50,000 emails/month for free!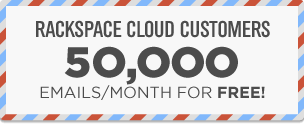 Easily send and track email
When you use Mailgun to send your transactional and marketing emails, they'll be delivered, fast. And you can track everything so you know exactly what happened to every email or campaign.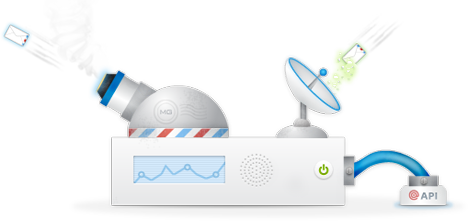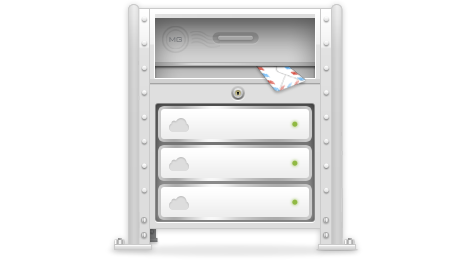 Process emails like a champ
Being an incredibly successful company means lots of incoming emails from your customers. No problem. Mailgun's powerful Routes feature lets you process incoming emails so they go to the right team. You can even POST incoming emails directly to your application.
Integrated with your account
All Rackspace Cloud customers automatically get a Mailgun account and can send 50,000 emails/month for free! Your Mailgun and Rackspace accounts have a single sign-on, so there are no multiple usernames & passwords to manage. And you don't even need to enter a credit card unless you want to send more than 50,000 per month. Access your Mailgun account directly through the Rackspace Cloud Control Panel.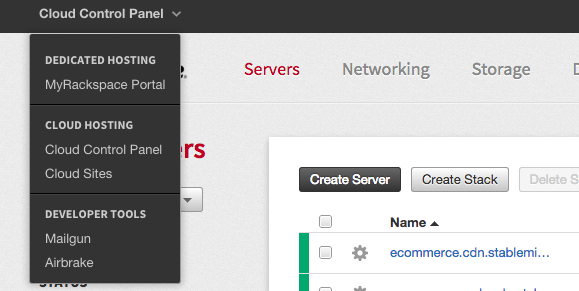 "Everyday, developers cry out in pain as they try to understand the twists and turns of managing a mail server. Mailgun removes this pain for us."

"Handling incoming email is where Mailgun really shines: all emails are converted to UTF-8; there's always a 'plain' (text only) version of the email sent to us, even if the original email only included HTML; and they offer a 'stripped-text' field, which lets us easily see the new part of an email thread."

"We use Mailgun because it concentrates on transactional emails, rather than other mail services which are more geared towards bulk mailings. Mailgun is consistently fast."
Sign up to get 50,000 emails/month for free.
Sign Up