Managed Cloud Services to Support UK Public Sector Projects
Lacking the resources and expertise to deliver secure and reliable service to the public sector? We offer highly secure and compliant enterprise-grade IT — along with extensive managed service experience and managed services — to help you transform your operations and deliver solid reliable performance.
Our teams of highly skilled engineers will provide the scalable compute, storage and network resources you need to keep your environments up and running, and back it with their specialised expertise and 24x7x365 support. We understand the critical nature of your infrastructure environments and their relative priority.
That's why we are the leading end-to-end managed cloud service specialist and integrator in the UK and Europe.
We manage critical private, public and hybrid production infrastructure for some of the UK's most high profile, tech-dependent and heavily regulated organisations
Ministry of Justice
Cabinet Office
Department for Transport
Department for Culture, Media & Sport
Department for Environmental Food & Rural Affairs
Rackspace Managed Services Can Help You
Strengthen Security
Our security specialists can work with you to implement policies and processes to help you protect data and mitigate common risks, so you can feel more confident about your ability to operate securely in the rapidly evolving cloud ecosystem.
Reduce IT Costs
We'll show you how to utilise the flexibility of the cloud to increase elasticity and resilience, enhance operational efficiency, control procurement and reduce traditional IT costs — so you can maximise the return on your investment.
Foster Innovation
Enable your resources to focus on developing cutting-edge applications and perform proof-of-concept exercises without the complexities of CAPEX.
Provide a foundation for future innovation, including big data analytics and containerisation.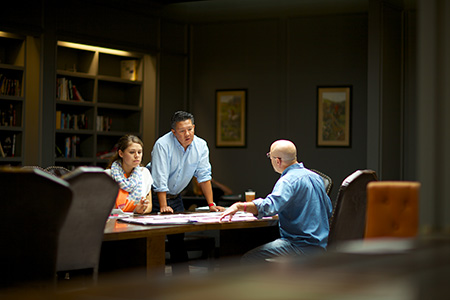 Transform Legacy Apps
Escape the CAPEX hardware refresh cycle and transition to more resilient and scalable platforms that allow you to increase agility — and transform your legacy apps and workloads.
Extend Capabilities
Add data protection and recovery capabilities to existing facilities to improve operational resilience. Create a hybrid solution — that integrates traditional and cloud environments — to manage growth and deliver new applications and services designed for the cloud.
Why Choose Rackspace for Your Managed Cloud Services?
Flexible Hosting Options
Access enterprise compute cloud platforms and services on demand. Choose from our flexible and customisable options to create a cost-effective solution that meets your requirements.
Secure & Compliant Hosting
Rest easier knowing that our hosting environment meets or exceeds mandated compliance regulations. Infrastructure is managed by government security cleared employees and all data is stored in-country.
Cloud Readiness Assessments
We'll assess the software tools you use and support to determine whether they can be delivered — and are best served — by a cloud model to help inform your decision-making process and determine the viability of your proposed cloud solution.
Simplified Migrations
Use our infrastructure and application expertise to accelerate your implementation. We'll take an application-first, platform-aligned approach and apply repeatable design patterns to help you migrate more rapidly and economically.
Complex Solutions Require Experience & Service