The Rackspace Technology Trends Viewpoint – The Future of Work
The view of what work can (and should) look like has changed. Are you ready to capitalize on it?
Over the last five years, we've been teetering at the threshold of a major shift in the way we approach work. Without a doubt, COVID-19 pushed us over that threshold and now we've emerged with a very different view of what work could look like.
So what does that mean for you? It's clear that employees don't need to be in the office in order to be productive. It's also clear that today's worker desires flexible work accommodations (both in terms of location and schedule). But as with anything in business, there are some factors you'll need to take into consideration.
Download this whitepaper today and learn the three questions you need to ask.
Where: While many have been quick to announce the rise of hybrid workplace models as a way to get the best of both worlds, the idea of the hybrid workplace may be more comforting than it is realistic. We explore why employers must carefully consider the pros and cons as they move forward.
When: The pandemic has made it clear that it's time to move away from looking at the clock. The future of work demands a shift in how employee performance is measured, with far less scrutiny on how employees spend their time on the clock and more on what they contribute.
(Any)where: The focus on working from "anywhere" gives employees not only the opportunity to work from home, but also for "home" to be wherever they want. But employers need to prepare for the logistics of this shift.
Download the Ebook
Tech Trends - The Future of Work
About the Authors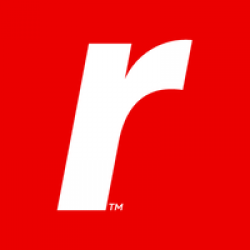 Rackspace Technology Staff - Solve
The Solve team is made up of a curator team, an editorial team and various technology experts as contributors. The curator team: Srini Koushik, CTO, Rackspace Technology Jeff DeVerter, Chief Technology Evangelist, Rackspace Technology The editorial team:  Gracie LePere, Program Manager Royce Stewart, Chief Designer  Simon Andolina, Design Tim Mann, Design Abi Watson, Design Debbie Talley, Production Manager  Chris Barlow, Editor  Tim Hennessey Jr., Writer Stuart Wade, Writer Karen Taylor, Writer Meagan Fleming, Social Media Specialist Daniel Gibson, Project Manager
Read more about Rackspace Technology Staff - Solve