Working Together to Do What's Right
Planet
Rackspace strives to be environmentally conscious in the way we build, buy and operate. Our Global Energy Policy focuses on renewable energy, conservation and advocacy. Our strategy is simple: We aspire to give more than we take from our planet, and to support innovative technologies that change the energy industry for better.
Rackspace has prepared a greenhouse gas (GHG) emissions inventory (scope 1, 2, partial 3) Every year since 2008 for all of our operations worldwide. Having a better understanding of our footprint allows us to identify high-impact efficiency projects that help us to conserve resources and benchmark.
To share best practices and accelerate our impact, we collaborate regularly with Non Governmental Organizations (NGO), government entities and peer companies through organizations such as The Green Grid, are founding members of OpenStack & the Open Compute Project (OCP) as well as a member of OpenPOWER.
Environmentally Conscious Company
NGOs, govnerment entities and peer companies we collaborate regularly with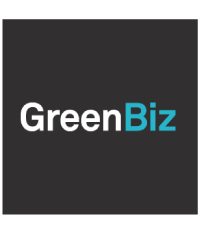 Renewables
Understanding Our Environmental Impact
The majority of our impact comes from energy consumption used to run our global operations so it was easy to choose powering our global operations with 100% renewable energy as our first external goal. We do this by increasing our renewable energy usage by 5% each year and are on track to reach our goal by 2026.
Operations
Our Offices & Data Centers
Where we work isn't just a building. It's a physical expression of our values and culture.
More than half of our Rackers work in LEED gold and BREEAM certified buildings. It's part of the way we select and build our sites.
Standards we embrace:
Global Reporting Index (GRI) framework
Greenhouse Gas (GHG) protocol
Downloads