Rackspace Named "Expert Partner of the Year for Hong Kong" by Alibaba Cloud
Mar 08, 2018
HONG KONG – March 7, 2018 – Rackspace today announced that it has been named Expert Partner of the Year for Hong Kong awarded by Alibaba Cloud, the cloud computing arm of Alibaba Group. The award recognizes Rackspace's expertise in designing, building and managing best-practice Alibaba Cloud environments.
With 21 Alibaba Cloud Certified Professional - ACP Cloud Computing Certifications and 10 Alibaba Cloud Associate - ACA Cloud Security Certifications in Hong Kong, Rackspace has the most Alibaba Cloud certified experts in the region. This represents a significant part of our workforce and complements its roster of certifications from Cisco, F5, Red Hat, VMWare and others to make Rackspace the acknowledged expert in managing clouds from multiple vendors.
"While technology and automation are important, human insight is the real key to using the cloud to its full potential," said Colin Chan, Rackspace vice president and general manager of Asia. "Rackspace has the expertise and experience to help businesses get the most out of their Alibaba Cloud investment and expand their operations into China or around the world."
Speaking at the Alibaba Cloud Eco Summit Hong Kong, Leo Liu, General Manager of Alibaba Cloud Hong Kong, Macau and Korea, said, "Providing certified expertise support in Hong Kong and internationally, Rackspace is a valued partner of Alibaba Cloud's partnership program. We are committed to work closely with partners around the world to provide access to best-practice cloud deployment, security and management services."
The one-day summit attracted nearly 500 representatives from private enterprises, technology developers, channel partners and start-ups, to share and exchange insights on the current adoption and trends of cloud technology, as well as the latest development of the regional ecosystem.
About Rackspace
Rackspace is a leading provider of IT as a service in today's multi-cloud world. It delivers expert advice and integrated managed services across applications, data, security and infrastructure, including public and private clouds and managed hosting. Rackspace partners with every leading technology provider, including Alibaba, AWS, Google, Microsoft, OpenStack, Oracle, SAP, and VMware. The company is uniquely positioned to provide unbiased expertise on which technologies will best serve each customer's needs. Rackspace was named a leader in the 2017 Gartner Magic Quadrant for Public Cloud Infrastructure Managed Service Providers, Worldwide and has been honored by Fortune, Glassdoor and others as one of the best places to work. Based in San Antonio, Texas, Rackspace serves more than 140,000 business customers from data centers on five continents. Learn more at www.rackspace.com.
Media Contact
Jasmine Ee
jasmine.ee@rackspace.com
Learn more at www.rackspace.com or call 1-800-961-2888.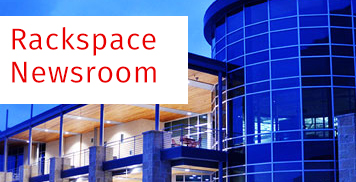 Public Relations
Links
Follow Us