Managed Database Experts At Your Service
Managed Elasticsearch Powered by ObjectRocket
Get your Elasticsearch® clusters working faster with Managed Elasticsearch. Our Elasticsearch experts can deploy, optimize and manage Elasticsearch on your preferred infrastructure: Amazon Web Services (AWS), Microsoft® Azure®, OpenStack® or single-tenant servers.
ObjectRocket, a Rackspace company, will architect and administer your solution — and back it with the expertise and commitment to service we call Fanatical Support®.
Log and Analyze Data
The Elasticsearch ecosystem simplifies logging and log analysis. Access data wherever it lives and index it using Beats, Logstash and Ingest Nodes.
Then create rich dashboards and analysis using Kibana®, and use Curator to put the retention period on autopilot.
Scrape and Combine Data
The Elastic Stack makes it easy to collect and index remote data. The lack of a strict schema means you can consume multiple sources of data and still keep it manageable and searchable. 
 
Full-Text Search
Powerful full-text search capabilities enable you to move beyond conventional enterprise and ecommerce implementations to more innovative applications such as fraud detection and collaboration.
Elasticsearch has its own query DSL and built-in capabilities for autocompletion, "Did you mean" responses and more.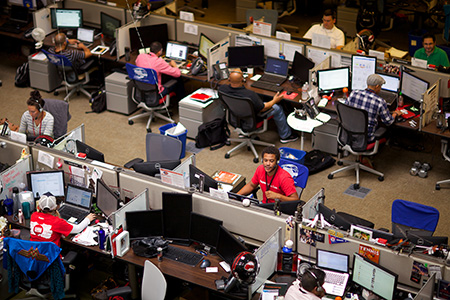 Event Data and Metrics
Elasticsearch can handle large amounts of time series data, such as application events and metrics. Elasticsearch components support a broad range of technologies. In the rare case that it doesn't readily support something you use, we can extend its capabilities for you. 
 
Visualizing Data
Use the Kibana plugin to help visualize your Elasticsearch data. Kibana includes extensive charting options, a tile service for geo data and Timelion for visualizing time series data. Boost your visualizations by attaching Elasticsearch to another database, such as MongoDB®.
"I don't think there are many other providers that would be able to provide us with the amount of support that ObjectRocket has. Also, we'd be spending more money on the cost of scaling, the use of a different platform, and hiring."
Jordan Larrigan
VP of Engineering, Tagboard
Support
With our fully managed database-as-a-service, you'll receive 24x7x365 access to our database experts. And we'll back your Elasticsearch solution with financial-based SLAs. No extra fees or upsells.
Speed
Our managed Elasticsearch instances are built for speed. We provide single-tenant clusters of dedicated containers that run on high performance hardware with PCIe flash — and dedicated network connections to global data centers.
Security
We'll help protect your data using cluster and hardware redundancy, container-based isolation, ACLs/IP whitelisting, SSL encryption, user-based authentication and optional encryption at rest.
Insight
Elasticsearch dashboard plugins come preinstalled with every cluster, along with hosted Kibana for data visualization. Use our data connectors to easily pipe data from MongoDB or Twitter™ into Elasticsearch for analysis in Kibana.
Plugins
ObjectRocket for Elasticsearch clusters include common plugins and dashboards such as Kopf, ElasticHQ and mapper attachments.
Scalable Clusters
Easily add data nodes and scale clusters — without downtime. Our dedicated support team is always available to help you migrate data and scale to a larger plan size.