Guidance for Your PCI Journey
In 2006, Visa, MasterCard, American Express, Discover and JCB came together to establish a set of security standards, to help reduce credit card fraud and protect consumers' sensitive data. The result was a comprehensive set of Payment Card Industry Data Security Standards (PCI DSS), which apply to any organization that accepts, transmits or stores any cardholder data.

Rackspace has received the highest level of PCI certification, achieving PCI DSS Level 1 provider status for our facilities in the U.S., U.K., Hong Kong and Australia. We provide a wide range of PCI DSS compliant public cloud, private cloud, dedicated server and hybrid solutions — so you can choose the best environment for your sensitive financial operations.
Achieving PCI Compliance for Your Business
Turning to a PCI-compliant hosting provider doesn't automatically make your business PCI DSS compliant. But our team of PCI Internal Security Assessors (ISAs) and Certified Information Systems Security Professionals (CISSPs) can help take you through this challenging process — from compliance planning through implementation.
Why Use Rackspace Managed Services to Achieve PCI Compliance
Reduce Costs
The cost of PCI compliance decreases significantly when you leverage a managed hosting provider's existing and previously audited data center infrastructure.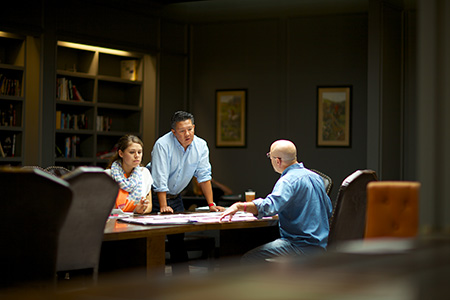 Deliver ROI Faster
We can help you reach PCI compliance — and deliver ROI — quickly, because all of the standards, precautions, security and support protocols required by the PCI DSS are already in place.
Avoid Fines
Working with our PCI compliance management services can protect your business from fines and other penalties that may be levied on non-compliant organizations.
Stay Up to Date
We're an active member of the PCI Security Standard Council. Our policies are audited annually by a Qualified Security Assessor (QSA).
Pass Audits Quickly
Our PCI compliance experts guide you through the entire audit process. They know how to work most efficiently with PCI compliance QSAs to achieve your Report on Compliance (ROC) quickly and with minimal interruption to your business.
"It is probably true to say that without the considerable amount of help from Rackspace we could not have passed the exceptionally stringent PCI audit. Rackspace certainly went above and beyond their remit to ensure that everything was perfect for us."
Aingaran Somaskandarajah
Technical Lead, Oyster Card