The Technology Challenges of Reopening the Office
The digital workforce has arrived years earlier than planned because of the COVID-19 crisis. What challenges await IT leaders in planning for a return to the office?
Companies moved swiftly to set up remote workforces during the COVID-19 crisis. The return to the office, when it comes, will be a more gradual process, giving IT leaders more time to prepare. This episode explores what awaits them in a world where the digital workforce has arrived years earlier than planned.
Many companies moved swiftly to accommodate a remote workforce during the COVID-19 crisis. Whether that involved scaling existing policies and processes or creating them from scratch, this imposed transformation will not be temporary. Its impacts and consequences will endure long after the crisis de-escalates.
Much is uncertain except, perhaps, that there will be a return to the office in some form, at some point. So, what's awaiting IT leaders when they arrive? What challenges will they need to unpack to make reopening possible, and how can they best prepare for this?
This was the subject of discussion between Rackspace CTO Jeff DeVerter and Salesforce VP for Strategic Research Peter Coffee on this episode of the Cloud Talk Podcast.
Peter's role takes him out into the world where he's seen, firsthand, that most  digital transformation initiatives are no more about technology adoption than running a race is about putting on your running shoes.
To that end, he urges listeners to dismiss the illusion that there's an end state to transformation. Rather, it's a continuous state of transformability – a notion that serves as a key primer for discussion of what COVID-19 has done to the future of the workplace, and IT's role in that future.
Listen now to discover:
How moving to a truly digital workforce means adopting a methodology, not technology.
How the crisis has proved out the benefits of adopting the cloud as a mode of behavior — not a computing facility.
The difficulties awaiting companies that measure accomplishment in at-desk hours, when the traditional arguments against working from home haven't held up.
Why the best pandemic exit strategy might be to look beyond the limits of what you know how to do, and rediscover why anyone cares that you do it.
Why ad hoc can quickly become bad hoc, and why you should beware of any legacy processes that were created hastily under the umbrella of urgency.
The relevancy of artificial intelligence (AI) in decision making during these unprecedented times.
What to do now? – Make sure you check out Solve to follow content, focused on you and your company to be successful. We are here to help you identify how each piece of your ideal solution should fit together. Click here to read more!
About the Authors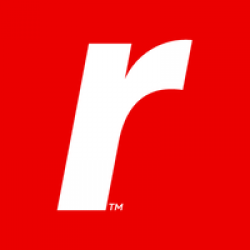 Rackspace Technology Staff - Solve
The Solve team is made up of a curator team, an editorial team and various technology experts as contributors. The curator team: Srini Koushik, CTO, Rackspace Technology Jeff DeVerter, Chief Technology Evangelist, Rackspace Technology The editorial team:  Gracie LePere, Program Manager Royce Stewart, Chief Designer  Simon Andolina, Design Tim Mann, Design Abi Watson, Design Debbie Talley, Production Manager  Chris Barlow, Editor  Tim Hennessey Jr., Writer Stuart Wade, Writer Karen Taylor, Writer Meagan Fleming, Social Media Specialist Daniel Gibson, Project Manager
Read more about Rackspace Technology Staff - Solve