Tackling Unique Cloud Adoption Challenges in Latin America
As Latin America increasingly embraces the cloud, what challenges does the region face and how can local IT leaders foster innovation and accelerate business transformation?
We live in a global world, where great ideas can benefit everyone equally. But the world is no homogenous bloc. Although technology can bring us together, there is great diversity and individuality in our planet's countries and regions.
This is something Rodrigo Martineli knows well. He joined Rackspace Technology in January as Vice President and General Manager for Latin America, bringing with him 20 years of industry experience — including introducing virtual private cloud to Latin America in 2013.
Some challenges have been constants through the years, including commissioning time, increased speed to market and reliability — still the crux of what's happening in cloud today. But regional variations require unique thinking and a deep understanding of how to approach and assist different markets: "Analyze the landscape for cloud adoption in Latin America and you see a lot of different maturity levels," said Martineli. Brazil is further along in its cloud journey than others. Some are stymied by regional factors like expense: "The price of a data center in Mexico City is sky high. Several companies are getting to their last server — and they can't add more capacity. It's a time bomb."
COVID-19 laid such issues bare. Companies rooted in traditional models spent millions on infrastructure "just to keep the lights on." As things pick up again, those in the cloud are in the enviable position of having a model more aligned with their business that's also saved them money. This model is beneficial worldwide, but Martineli said it's especially significant in a region "still facing big challenges of COVID-19."
More than ever, then, it's vital to help people in Latin America understand there are "alternatives in the market to leverage, which could be a combination of multiple public clouds or even private and public cloud." Along with Martineli's focus on and passion for the maturation of technology and digital transformation in Latin America, it's this thinking that led to the creation of Multi Nube Al Extremo.
"We deserve it," said Martineli of his Spanish-language podcast designed for Latin America. "People appreciate content in their native language, because business is diverse and countries are different, with different needs." He added that providing global knowledge, studies and information in Spanish will "make all the difference and help the region's IT leaders understand how to take full advantage of multicloud."
These topics and more are discussed in the latest episode of the Cloud Talk podcast. In 30 minutes, Martineli and Rackspace Technology Chief Technology Evangelist Jeff DeVerter explore:
Digital transformation in Latin America — and unique challenges faced in the region
Key advantages that adopting cloud-based technologies bring to your company
What IT decision makers in Latin America must consider during digital transformation
How savings from migrations can fulfill refactoring, redesigning and even new applications
The importance of finding a trusted adviser to help you begin your cloud journey
The most vital thing for organizations to do, though, said Martineli, is ensure the business is at the center of every discussion: "It's not about the technology. The technology is here to solve your business challenges. So think about what's impacting your business or not letting it grow faster — take a holistic view and consider how the whole equation can benefit from the cloud. That's what makes the difference. That's where every business in Latin America should start."
And when it comes to Latin America, there's reason to be upbeat. "Billions of dollars are being invested in the region and that is incredible. Everything is getting better and more suitable for businesses to adopt and embrace the cloud," said Martineli. "And that is bringing innovation and accelerating business transformation to Latin America."
About the Authors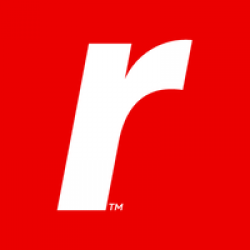 Rackspace Technology Staff - Solve
The Solve team is made up of a curator team, an editorial team and various technology experts as contributors. The curator team: Srini Koushik, CTO, Rackspace Technology Jeff DeVerter, Chief Technology Evangelist, Rackspace Technology The editorial team:  Gracie LePere, Program Manager Royce Stewart, Chief Designer  Simon Andolina, Design Tim Mann, Design Abi Watson, Design Debbie Talley, Production Manager  Chris Barlow, Editor  Tim Hennessey Jr., Writer Stuart Wade, Writer Karen Taylor, Writer Meagan Fleming, Social Media Specialist Daniel Gibson, Project Manager
Read more about Rackspace Technology Staff - Solve