Solve Cloud Modernization Summit
Catch the replay of the Solve Cloud Modernization Summit! Based off of our primary research, we break down the keys to success in modernizing with AWS.
Get ready to embark on a cloud-filled adventure at the "Solve Cloud Transformation Summit" hosted by our Chief Technology Evangelist, Jeff DeVerter. This hour-long summit will have you laughing, learning, and wondering why your data didn't move to the cloud sooner. Our expert panel unravels the mysteries of cloud transformation, from giving advice to optimizing like pros. Come hear from leaders at Rackspace Technology and Amazon Web Services. Watch the replay below. 
About the Authors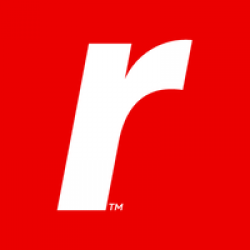 Rackspace Technology Staff - Solve
The Solve team is made up of a curator team, an editorial team and various technology experts as contributors. The curator team: Srini Koushik, CTO, Rackspace Technology Jeff DeVerter, Chief Technology Evangelist, Rackspace Technology The editorial team:  Gracie LePere, Program Manager Royce Stewart, Chief Designer  Simon Andolina, Design Tim Mann, Design Abi Watson, Design Debbie Talley, Production Manager  Chris Barlow, Editor  Tim Hennessey Jr., Writer Stuart Wade, Writer Karen Taylor, Writer Meagan Fleming, Social Media Specialist Daniel Gibson, Project Manager
Read more about Rackspace Technology Staff - Solve