You're Not Alone: The Role of Partners in Your Cloud Journey
Due to the complexity of IT transformation, an expansive list of cloud service providers has emerged.
If you're trying to transform your IT on your own, as an enterprise, it's likely going to take you two to three years. And you could make a lot of mistakes along the way. IT transformation is a complex ongoing process and many have learned the hard way when they've tried to jump into the cloud without enough support.
Good thing you don't have to do it alone. As a result of the complexity of procedures — like migrating workloads and data, modernizing applications and keeping large IT estates secure — an expansive list of service providers has emerged, making up a big part of the cloud ecosystem.
To discuss the cloud ecosystem and the important role of partners on a cloud journey, Paul Croteau, Channel Field CTO, Rackspace Technology, joins Jeff DeVerter, Chief Technology Evangelist at Rackspace Technology, on the latest episode of Cloud Talk.
Tune in to hear about:
Common pitfalls when moving to the cloud
The importance of location when it comes to data and workloads
The role of the master agent in the cloud space
Talking about the cloud to different stakeholders
AI & U, a new monthly AI podcast hosted by Mark McQuade
Jeff explains that transformation and choosing cloud solutions should not be purely motivated by cost. "Don't let this be a job that is driven solely by procurement, because procurement is only going to look for that lowest-cost provider. And that may actually not be the right solution. Because it's not just about cost, it's about capability and supportability. When you're talking about true cloud transformation, this is a long-term relationship that is in the guts of everything your business does. And it's not that you shouldn't look for a great deal. But it shouldn't just be about price."
Paul discusses the topic of cloud conversations with different stakeholders. "The conversations that I have with IT decision-makers vary drastically based on their role. If I'm speaking with a CIO or CTO, they're going to be a lot more technical. If I'm talking with a CMO or a CFO, it's a different value set and different value proposition."
Also during the episode, Jeff catches up with Mark McQuade about his new podcast, "AI & U." As an AI evangelist, Mark channels that passion into the podcast medium to educate listeners about AI and share best practices from the industry. He is completely self-taught when it comes to AI, and he wants to make sure this podcast is accessible for all who are curious about the subject.
"We wanted to start a podcast about AI that was different. We are stepping away from the academia behind AI, and instead, we'll focus on the exciting ways people are using AI today in the real world. We want to excite you about AI and get you using it."
We'll be sharing the first episode of AI & U soon, so keep an eye out for that one!
About the Authors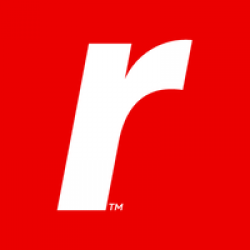 Rackspace Technology Staff - Solve
The Solve team is made up of a curator team, an editorial team and various technology experts as contributors. The curator team: Srini Koushik, CTO, Rackspace Technology Jeff DeVerter, Chief Technology Evangelist, Rackspace Technology The editorial team:  Gracie LePere, Program Manager Royce Stewart, Chief Designer  Simon Andolina, Design Tim Mann, Design Abi Watson, Design Debbie Talley, Production Manager  Chris Barlow, Editor  Tim Hennessey Jr., Writer Stuart Wade, Writer Karen Taylor, Writer Meagan Fleming, Social Media Specialist Daniel Gibson, Project Manager
Read more about Rackspace Technology Staff - Solve