Power Play — Gaining a Competitive Advantage in the Energy Evolution
Energy companies must move to net zero to remain competitive but in order to do so, they need to achieve a successful digital transformation.
The imperative to innovate has never been greater for the energy industry. Companies are facing pressure to transition to renewables to meet net-zero goals, explore new business models due to peak oil, and evolve their market dynamics, as well as optimise operations, improve efficiency, increase resilience, and reduce costs. The result is a fight to survive in the new digital reality.  
Energy companies have a track record for being at the forefront of innovation. However, when it comes to the new wave of digital transformation, many have been slower to react than their peers in other industries.
After all, how many energy organisations are digitally prepared to achieve net-zero goals in the near future? What percentage are equipped to take advantage of leading-edge technologies like AI, machine learning and IoT? What percentage have already moved beyond legacy systems and taken their digital transformation journey to the cloud?
Until energy companies are fully digitally enabled, they won't be able to leverage the maximum potential of leading-edge technologies. In other words, they'll be left behind.
Leading barriers to digitalisation in the energy sector
The two main obstacles standing in the way of the reinvention of the energy industry are legacy systems and siloed data.
The trap of legacy systems: While legacy systems had their time and place, today they not only present significant limitations in organisations' ability to achieve technological advancement but also present significant security and compliance risks. What's more, the cost to maintain outdated systems limits the opportunity for investing in new solutions.
Limited access to data: Data is the new oil. Companies need efficient ways to capture, organise and analyse ever-expanding volumes of data in real time. Yet, the energy industry is often still working with physical assets that are geographically dispersed and disconnected from digital networks. As a result, data is typically stored either on-premises in servers, of which most employees are unaware or are not permitted access, or the data is locked in one location and can only be accessed with cloud providers' high data egress fees.
Some energy companies have surmounted these challenges, like Q Engineering. It has broken through the barriers to digitization — and is now driving greater innovation and business value. Thanks to a leading cloud platform, the organisation is achieving better results than a team five times its size could typically accomplish.
The energy industry's modernisation challenge
It's clear that cloud modernisation — public, private or multicloud — is vital. But there are still significant challenges to overcome. That's one of the reasons that, according to our 2023 Cloud Modernization Research Report, only 70% of organisations are making use of cloud and cloud-like technologies. Nearly 27% still are not using the cloud at all.
What's more, 84% of organisations believe that if they don't modernise in the cloud, they will face a significant barrier to supporting their critical transformation activities, such as the moving toward low carbon.  
Additional findings from the study include:
75% spend more than one quarter of their IT budget on maintenance of legacy systems
54% say that their maintenance and support costs are the main challenge of legacy IT
42% are worried about security vulnerabilities of legacy IT
24% of their employees are resistant to change
Transformational results to expect from cloud modernisation
Modernising IT environments in the cloud, whether public or private, will enable energy organisations to take advantage of highly automated and consumption-based IT. Here are the most significant benefits they will be equipped to gain from modernisation:
Access to real-time critical data: The lifeblood of the industry is data. Systems need a steady supply to deliver high-impact insights. Modern IT environments automate data collection, maintenance and management throughout the data lifecycle. Also, to maximise its value, data needs to be shared between workloads. The right solution makes data accessible and lowers the costs of storage and access. In addition, quality data can often be turned into a product that energy organisations can package and sell.
Democratisation of data access: Increased access to data means more opportunities to analyse it according to a wide range of parameters. These include, for example, personnel, equipment and operational performance, as well as along temperature, weather and geological conditions. Gaining this access in real time gives the enterprise insight on where they can take proactive action, such as in the following areas:
Expanding storage flexibility to scale up and down: One of the significant benefits of cloud computing is its ability to provide flexibility and scalability and to adapt to the data storage needs with agility and speed. Flexible storage provisions deliver the ability to quickly scale up to accommodate the data demands of, for example, a new exploration site, and scale back down when the site stops production.
Improving opportunities for business growth: Cloud computing enables increased collaboration between stakeholders across departments. This simplifies workflow and procedural complexities in several areas, such as documentation, process management, compliance management and decision making. The results are transparency, accelerated operations and opportunities for business growth. 
Fortifying security and compliance: Modernising your IT operation optimises your data landscape for improved security and compliance thanks to the elimination of on-premises data centers and leveraging the leading-edge security measures offered by today's cloud providers.
Lowering operating costs: Cloud technology helps significantly reduce operating costs. Moving compute resources to the cloud means that a business no longer has to buy expensive servers or find the space to house them. Without the need for constant server investments and maintenance, companies can streamline their IT teams. Also, data centers provide the expertise necessary for keeping servers up and running — so power outages are less likely, which improves productivity.
AI opportunities in the energy industry
Overcoming the challenges of IT modernisation and AI deployment is well worth the effort due to the opportunities that energy companies stand to gain — including achieving their net-zero goals and becoming more responsive to their customers.
Achieving net zero: AI has the potential to help organisations reduce their energy waste, lower energy costs and accelerate the adoption of clean renewable energy sources in power grids. These are all critical steps on the way to net zero, one of the leading imperatives for enterprises around the world — an imperative on which energy companies must lead the way.
Being more customer responsive: By analysing customer data, organisations can gain a wide range of insight, such as discovering usage patterns, segmenting customers, and developing targeted product offerings, energy efficiency programs or demand-response initiatives. In this way, companies can improve how they respond to customer needs and wants and innovate in ways that set them apart from their competition.
The best way forward — virtual information technology
The digital oil field represents the next wave of transformation for the energy industry. Using a combination of emerging technologies such as AI, IoT, augmented reality, mobile connectivity and a virtual data center hybrid cloud solution, the digital oil field promises to help organisations achieve their business goals in new ways — for example, gathering, analysing and reacting in real-time to production-related information in the field.
To achieve net-zero targets and compete in our expanding digital future, energy companies need to adopt modern multicloud services that are relevant, sustainable and cost-efficient. By centralising data storage in the cloud, reducing reliance on data centers and leveraging real-time analytics, the cloud can help energy companies optimise their operations, reduce downtime, and make data-driven decisions that improve their overall performance and profitability.
Are you interested in continuing the discussion on how to achieve data modernisation in your energy company? If so, reach out to me directly on LinkedIn anytime.
Learn more about the value of modernization in the energy industry.
About the Authors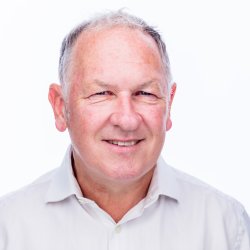 Chief Technical Officer, EMEA​
Simon Bennett​
As Rackspace Technology™ Chief Technical Officer for Europe, Middle East and Africa (EMEA) regions, Simon's goal is to deliver end value to customers with world-class multicloud solutions and services. He is focused on inspiring and supporting technical leaders to find best-fit solutions, combining a perfect blend of services and capabilities from the Rackspace Technology™ and partner portfolio. Simon enjoys working with customers at all levels to understand their challenges and opportunities to help them to succeed.  ​ Simon's extensive experience has been gained from working across a broad spectrum of customers in different industries. Before joining Rackspace Technology, he worked at IBM for over 20 years in leadership roles. In his most recent position, he provided technical pre-sales and detailed solution support for strategic deals within technology services. 
Read more about Simon Bennett​