Founders Series: Leading Through Constant and Unpredictable Change
As this whirlwind of a year keeps throwing up new surprises, how should leaders be reacting to change?
The only constant in life is change. This well-known phrase from Heraclitus rings truer every day as this whirlwind of a year keeps throwing up new surprises.
Business leaders are responsible for calming the ship and guiding us through the storms by setting out a clear mission which remains constant through the change. That's what inspires teams to do their best work and motivates employees and customers to stay on board when things get bumpy.
This can be challenging, particularly when we are faced by unpredictable obstacles and the route forward becomes anything but transparent due to an unprecedented pandemic, for example.
To kick off our Founders Series, a series of episodes where we interview founders with different experiences, we invited Bret Piatt, CEO of Jungle Disk on to the Cloud Talk podcast. Bret has been on a remarkable journey with Jungle Disk over the last five years. In 2015, he took Jungle Disk, which had been under the Rackspace Technology umbrella, and spun it off to become its own company, focusing on secure storage and backup services. Over time, Bret and his team developed Jungle Disk into a complete cybersecurity suite for small businesses.
When Jungle Disk broke away from Rackspace Technology, they had to start from scratch in a small basement, but Bret went on to double the team within the first year and win over their customers, driving the Jungle Disk Net Promoter Score (NPS) score up 40 points. Bret attributes much of the success of Jungle Disk to having a clear and inspiring mission as he lead his team through change. This was a lesson he learned from Graham Weston, former Founder, CEO and Chairman of Rackspace. Weston famously said, "What we all want is to be a valued member of a winning team on an inspiring mission."
This episode of the Cloud Talk podcast explores:
The importance of creating an inspiring mission, and why people need to buy into that mission
How Jungle Disk embraced disruptive trends such as Bitcoin and made them catalysts for growth
How to lead customers through change
The importance of offboarding rather than onboarding to improve your NPS score
Dealing with COVID-19 changes and adapting your business
According to Piatt, leaders must be able to describe the bigger picture to inspire employees through change. "As leaders, we must be able to paint a picture to explain where we are today," Piatt said. "And then we have to show our teams how we're going to go on this journey toward reaching our goals together."
Piatt explains how he was able to attract and retain talent even when Jungle Disk was operating temporarily from a basement. "You lay out to each team member how their skills and knowledge are essential to the team and the team's success," he said. "And then you share how you're going to staff the team with the proper amount of resources and point it in the direction it wants to go."
What to do now? – Our next global round table event in Solve Strategy Series is on August 19th, moderated by Greg Williams, Editor in Chief of Wire Magazine. We will be discussing technology budgets and managing shifting priorities. Watch the event here.
About the Authors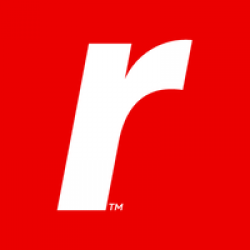 Rackspace Technology Staff - Solve
The Solve team is made up of a curator team, an editorial team and various technology experts as contributors. The curator team: Srini Koushik, CTO, Rackspace Technology Jeff DeVerter, Chief Technology Evangelist, Rackspace Technology The editorial team:  Gracie LePere, Program Manager Royce Stewart, Chief Designer  Simon Andolina, Design Tim Mann, Design Abi Watson, Design Debbie Talley, Production Manager  Chris Barlow, Editor  Tim Hennessey Jr., Writer Stuart Wade, Writer Karen Taylor, Writer Meagan Fleming, Social Media Specialist Daniel Gibson, Project Manager
Read more about Rackspace Technology Staff - Solve