Innovation can't occur if IT teams don't evolve
In the past, IT teams worked in the shadows. Now they have a seat at the business table. Here's why that's critical to business success today.
Competing demands that organizations focus on innovation — from the technologies they use to the services and products they create. But innovation can't occur if their approach to IT, particularly their IT team structure, has not evolved in critical ways that support the new demands and direction of the marketplace. 
Not that long ago, IT was a siloed operation with IT staff members working independently from the rest of the company. They might even work off the main campus, focused solely on keeping everything up and running, from mainframe computers to servers. Now, IT teams have a seat at the business table. What's more, everyone in company is now involved in IT — from marketing to HR — both in using and buying tech.
The biggest change agent from the past to present was the inception of the cloud and hyperscalers. In particular, when AWS entered the picture and began introducing its cloud services to the marketplace, it was a turning point. There was no going back to the "old days." From then on, any department with a corporate account could purchase cloud services to perform specific independent functions within their business units. In this new paradigm, IT's role changed from sole proprietor of IT to becoming a guide through the complexity of IT services across the entire enterprise.
In our continuing series on the changing nature of technology in today's business world, we invited Josh Prewitt, VP of Public Cloud at Rackspace Technology™ to discuss the changes taking place in IT teams with Cloud Talk host and technology evangelist Jeff DeVerter.
Tune in to hear about them discuss a wide range of issues on this topic including:
How the function of IT changed from isolated silos to a democratized function across the enterprise
The changing roles of IT buyers, teams and staff members
The impact of cloud, hyperscalers and cloud services on IT team's changing roles
The shift in DevOps from using virtual machines for everything to having infrastructure flexibility
The increasing demand for IT to manage business data and help extract value from it
How companies should think about IT teams now
As a result of the changes taking place in technology, the reach of IT knowledge held by IT personnel goes so much further than ever before. Now, IT teams can effectuate growth across a company on many levels, because every unit relies on technology to run their operations. As a result, companies need IT brainpower everywhere.
Putting the current state of IT teams into an analogy, Josh said, "As business owners climb Mount Everest every day in their pursuit of running their companies better. IT's role is to be a Sherpa. We help others along, giving them guidance, setting guardrails, showing them what's available and sharing best practices in technical services. In other words, it's our job to help technology operate better, more smoothly and more securely across the whole company."
Looking forward, the pace of change within IT will continue to increase. This rapid acceleration is actually "bringing the entire organization together, because the pace of innovation is so much faster than it was even 10 years ago," said Josh. "For example, the DevOps team needs to be talking to the operations team, because that's how you're going to innovate faster. If companies today aren't innovating rapidly, they'll be left in the dust. The goal of IT teams now is to be in service of speed-to-innovation." 
About the Authors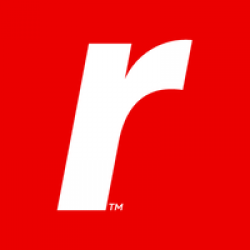 Rackspace Technology Staff - Solve
The Solve team is made up of a curator team, an editorial team and various technology experts as contributors. The curator team: Srini Koushik, CTO, Rackspace Technology Jeff DeVerter, Chief Technology Evangelist, Rackspace Technology The editorial team:  Gracie LePere, Program Manager Royce Stewart, Chief Designer  Simon Andolina, Design Tim Mann, Design Abi Watson, Design Debbie Talley, Production Manager  Chris Barlow, Editor  Tim Hennessey Jr., Writer Stuart Wade, Writer Karen Taylor, Writer Meagan Fleming, Social Media Specialist Daniel Gibson, Project Manager
Read more about Rackspace Technology Staff - Solve