How Are Businesses Investing in AI and Machine Learning?
Our research reveals how organizations are approaching innovation through AI and machine learning.
We conducted a global study in December 2020 and January 2021 on AI and machine learning adoption, usage, benefits, impact and future plans. The study surveyed 1870 IT leaders in various industries, including manufacturing, finance, retail, government and healthcare across the Americas, Europe, Asia and the Middle East.
Investing in AI and machine learning initiatives
Our research revealed that companies are spending an average of $1.06M per year on AI and machine learning initiatives. That spend is spread across the organization on current and planned projects to grow revenue, drive innovation, increase productivity and enhance user experience.
That spend is also supporting upcoming AI and machine learning initiatives. AI and machine learning projects currently in the planning phase lean more toward customer experience enhancements, with four of the top ten ranked areas specifically focused on improving customer relationships: offering new services (38%), understanding customers better (36%), delivering personalized content for their customers (33%) and understanding the effectiveness of their content marketing channels and content (29%).
Exploring research and development
We also found that the majority of respondents (82%) are still exploring how to implement AI or struggling to operationalize AI and machine learning models. Only 17% of respondents report mature AI and machine learning capabilities with a model factory framework in place. On average, respondents have four AI and machine learning R&D projects in place now. Just over one third of respondents project launching up to ten AI and machine learning projects over the next two years.
You can find out more findings from our study, including the reported business benefits of AI and machine learning, the main reasons for R&D failures and the top challenges on the AI and machine learning journey by downloading our white paper.
Download the full report
Are Organizations Succeeding at AI and Machine Learning?
About the Authors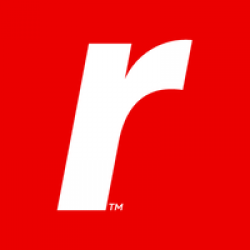 Rackspace Technology Staff - Solve
The Solve team is made up of a curator team, an editorial team and various technology experts as contributors. The curator team: Srini Koushik, CTO, Rackspace Technology Jeff DeVerter, Chief Technology Evangelist, Rackspace Technology The editorial team:  Gracie LePere, Program Manager Royce Stewart, Chief Designer  Simon Andolina, Design Tim Mann, Design Abi Watson, Design Debbie Talley, Production Manager  Chris Barlow, Editor  Tim Hennessey Jr., Writer Stuart Wade, Writer Karen Taylor, Writer Meagan Fleming, Social Media Specialist Daniel Gibson, Project Manager
Read more about Rackspace Technology Staff - Solve